NeroForce appointed Akarmak European distributor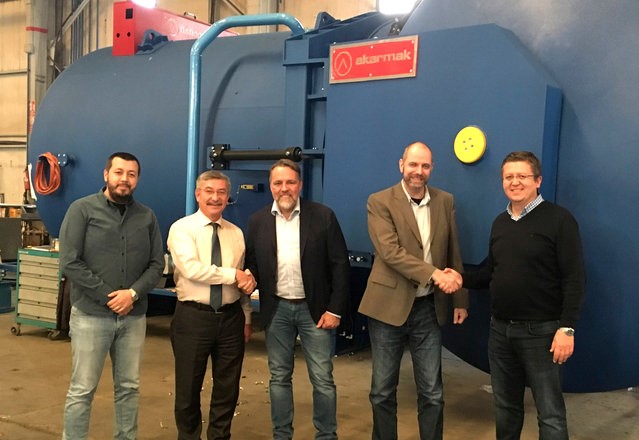 Recently founded retreading machinery supplier NeroForce (based in Leipheim, Southern Germany), has been appointed as exclusive European distributor of Akarmak machines throughout the continent.
According to NeroForce, Turkish machinery supplier Akar Makina Sanayi (also known as Akarmak) has a reputation for "excellent turnkey systems for truck and EM retreading". Furthermore, Akarmak is described as a specialist manufacturer of computer-aided buffer machines, cushion gum extruders and tread builders as well as high-performance autoclaves for tyre diameters of up to 4.60 metres.
NeroForce reports that it will provide the necessary on-site service in close cooperation with Akarmak and say it will soon have demo machines installed at the company's south Germany site in order to train their staff to ensure first-class service.
In addition, the machines will be further developed in cooperation with Akarmak, whereby European requirements in particular will be taken into account in order to develop additional up-to-date machines and systems for the market in the future.
"We are pleased to present the extraordinary technical advantages of Akarmak machines to our customers, because in addition to ISO 9001 certification, our partner places great value on strict quality assurance processes and promising growth strategies," NeroForce managing directors Martin Kalagin and Andreas Müller affirm.
Sadettin Ak, managing director at Akarmak added: "Akarmak is very pleased to join forces with NeroForce to offer our comprehensive machinery portfolio and the best value proposition to the European retreaders".
Akarmak was founded in 1990. The company's quality standards are accredited across the board, but as far as autoclaves are concerned, they conform to: Pressure Equipment Directive 97/23/EC (PED); ASME SEC VIII Div.1; GOST-R; DIN EN 15085-2 CL 1; and DIN EN ISO 3834-2.