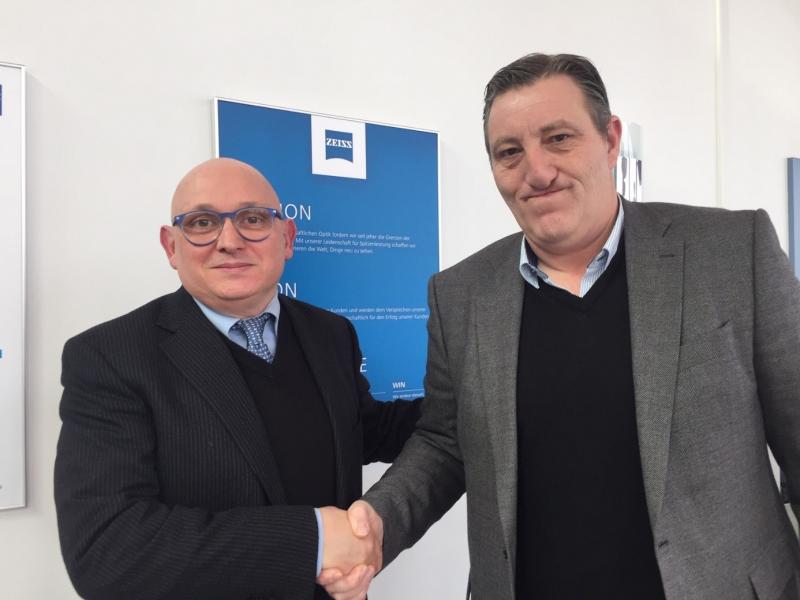 (l to r) Alessandro Villa (TRM) and Mario Goldmann (Zeiss)
TRM Srl. and Carl Zeiss Optotechnik GmbH have signed a co-operation agreement.
As a result of the agreement, TRM will add Zeiss Shearography Systems to its portfolio and will be an authorized dealer for this product line. Furthermore, Zeiss will train the technical staff of TRM on Intact machines. This will allow TRM to offer qualified and authorized after sales service to Shearography customers. For Zeiss this will increase the availability of technical service throughout the markets.
Category: International News, Retreading