Early start to summer tyre season hold back Delticom's sales in Q2 2017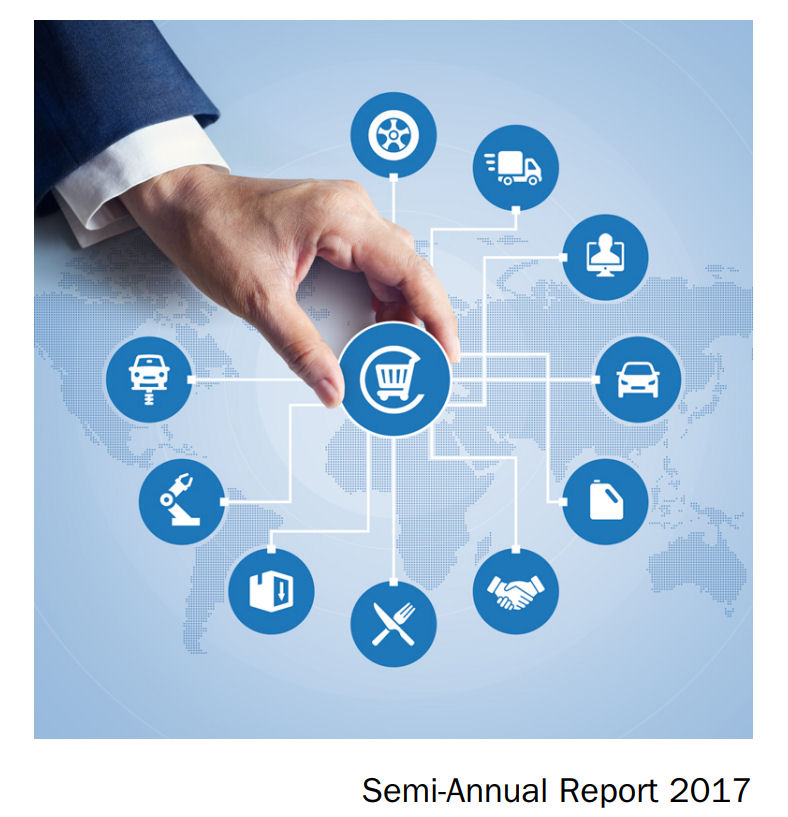 Revenues at online tyre retailer Delticom amounted to 169.3 million euros in the three months to 30 June 2017, a 0.6 per cent increase on the revenues obtained in the second quarter of last year. This weak rise in sales follows a 19.9 per cent jump in revenues to 126.8 million euros in the first three months of the year; Delticom comments that sales were up in the first quarter year as the weather in March 2017 favoured an early start to the summer tyre season, pulling sales away from the second quarter. For the first half of the year, sales were up 8.0 per cent year-on-year to 297.1 million euros.
Earnings before interest, taxes, depreciation and amortisation (EBITDA) for H1 2017 came in at 5.0 million euros, a year-on-year decrease of 18.8 per cent. The EBITA margin declined 0.5 percentage points to 1.7 per cent. Consolidated net income in the first half of the year totalled 0.8 million euros, 13.1 per cent lower than in the first half of 2016.
Delticom considers that its H1 2017 revenues "developed as scheduled" in a weak market environment, and it anticipates a "further positive trend in sales in the second half of the year." Specifically, the company expects Delticom Group revenues in the current year will increase to 650 million euros, with a full-year EBIDTA of 16 million euros. Provided that the coming winter delivers "normal" weather, Delticom anticipates a positive effect on margins in the second half of the year.
Full details about Delticom's H1 2017 results can be found in the Tyrepress.com company profiles and reports section.