Tirescanner.com live in 42 US states, multi-million dollar funding close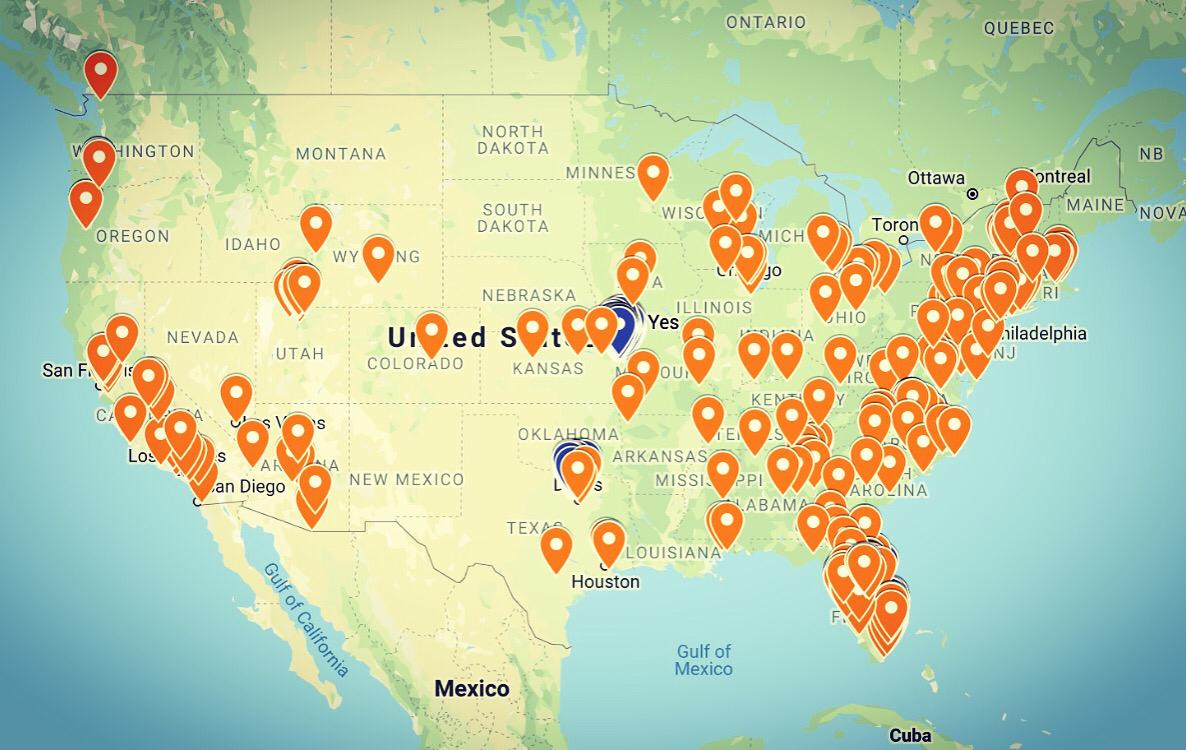 Less than a year after Tirescanner.com was founded, at the start of November, the business reported that it is live in Florida. This means Tirescanner already covers 1200 postcodes codes, matching consumers with products from a range of hundreds of thousands of tyres and – crucially – connecting them with "the best local retailers". At the moment this works on a next day install, but the plan is to take this to a same-day level. And more states are said to be coming fast. We're used to pretty rapid progress when it comes to dotcom start-ups, but such fast growth is more understandable when you consider that Tirescanner is driven by Blackcircles.com founder Mike Welch. Tyres & Accessories recently caught up with Welch in order to find out how the company plans to continue and sustain this growth.
First off, it is worth mentioning that, while the sunshine state was the first US area to go live, Florida is not the only US state Tirescanner offers its service in. Indeed, Welch reports that Tirescanner has coverage in 42 states. However, owing to the fact that Tirescanner is based there, and since the company already offers 82 per cent coverage there, Florida remains the company's best developed market. Still, Florida was established as the phase 1 market with 300 retailers that have joined through successful distributor and POS system integrations. The point is that nationwide supply has also been achieved and the roll-out is clearly well underway (see map).
Why the USA?
So why start Tirescanner in the US? In short, because the USA provides the biggest and most immediate opportunity. While the $42 billion US replacement tyre market is clearly big and benefits from coherency in terms of currency and legislation, its tyre sector has generally been slower to adopt online retail than other markets. For example, in the UK between 40 and 80 per cent of UK consumers do pre-sale research online before buying and a bit north of 10 per of tyre retail is done online. In the US, 90 per cent do pre-sale research online, but just 7 per cent transact there.
At the same time, the online tyre retail landscape reflects this stage of development and most US e-tailers are based on variations of the drop-ship mail-order business models. Of course, these have their place and there are good examples in that retail space including SimpleTire, which employed Welch for a while in a consultancy role in the time between the sale of Blackcircles and the establishment of Tirescanner.
In short, "we retail what is already on the shelves", Welch explained, adding that Tirescanner adds on the e-commerce element that is largely missing in the states. For its part in matching in-stock tyres with consumers, and consumers with high-quality fitting, Tirescanner takes a commission. But there is more than just money to working this way. Because Tirescanner is effectively empowering local businesses to keep doing what they are doing with bricks and mortar but in the online realm, retailers maintain control of their own pricing and their relationships with manufacturers plus the inherent benefits of these. Ongoing manufacturer relationships are said to be of particular importance in the USA, where manufacturer-retailer loyalty schemes are especially popular with the retail trade.
Portal close to raising US$10 million
Tirescanner's model and systems have been designed to leverage the strengths of the 80,000-odd tyre retailers in the USA. With this in mind, the next step has to be expansion. So far, Welch has invest $2 million of his own money getting Tirescanner to its current stage of developemnt. The next step is to raise the additional funding necessary to move the project forward. This means talks with a select group of private equity funds are underway. Initially the company had hoped to raise its target of $10 million by the end of the first quarter of 2020. However, things are progressing faster than planned and the funding could be arranged by the end of 2019.
So, while we are talking of expansion, is Tirescanner coming to the either the UK or Europe? Welch wouldn't rule it out, indeed he suggested that the concept and its inherent technology would "transfer well" across the pond. However, at the moment the online tyre entrepreneur is clear that he is focusing on the US market, which he euphemistically describes as "a big job".