Management, structural changes at Bridgestone Americas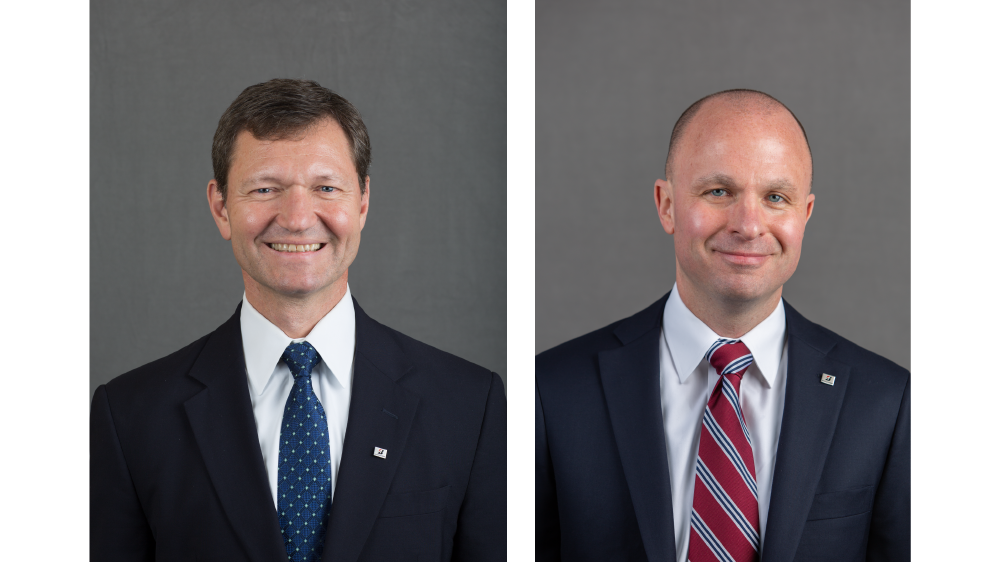 Bridgestone Americas has named TJ Higgins its group president, Americas Tire Business. Higgins starts in this newly-created role on 16 September and takes responsibility for sales of all tyre-led businesses across the Americas region, including the company's large integrated consumer and commercial tyre businesses.
The new position is part of a shift in Bridgestone Americas' senior leadership structure. The company says these changes complement the global leadership changes recently announced by Bridgestone Corporation and are part of a broader succession platform designed to cultivate global leaders throughout the enterprise.
Additionally, Scott Damon has been named group president, operations, for Bridgestone Americas. This new role is designed to create greater focus on the company's end-to-end supply chain capabilities and includes some of the previous responsibilities of the chief operating officer role, which has been redefined. Damon will have responsibility for the company's operational functions, including information technology (IT), procurement and strategic sourcing, logistics and supply chain and manufacturing.
A third new senior leadership role has been created; this position is fully dedicated to managing the significant portfolio of digital transformation investments in infrastructure and growth platforms, the largest in the company's history. Bill Thompson will serve in this capacity as executive vice president, business transformation, Bridgestone Americas.
"The world around us and the industries we serve are rapidly transforming," said Gordon Knapp, president and chief executive officer, Bridgestone Americas, and vice chair, executive vice president and executive officer of Bridgestone Corporation. "These changes and new structure are strategic, and our ability to develop leaders into global roles across the Bridgestone portfolio is a competitive advantage and allows us to be more agile. Moving forward, we will continue to adapt our management structure to best meet the market challenges of today and prepare for the opportunities of tomorrow."
Higgins joined Bridgestone as president, Consumer Integrated Tire Division, U.S. & Canada, Bridgestone Americas Tire Operations (BATO), in 2014. He previously served in senior leadership roles across a number of consumer brands, including divisions of Pfizer and Merck. Higgins earned his bachelor's degree from Lehigh University and an MBA from Harvard University.
Scott Damon previously served as president, commercial group, U.S. & Canada, Bridgestone Americas Tire Operations (BATO). He has held a variety of leadership roles of increasing responsibility throughout his 23-year Bridgestone career. He earned his bachelor's degree from Carnegie Mellon University and his MBA from Frostburg State University.
Bill Thompson previously served as chief operating officer of Bridgestone Americas from 2016-2019. He has spent more than 23 years with the company in several leadership roles across the company's diverse portfolio, including chief financial officer. Thompson earned his bachelor's degree from State University of New York Stony Brook and his master's degree in finance from Georgia State University.
"The overall shift in structure reflects a holistic design that better aligns to match other regional Bridgestone business units and creates capacity for global talent development," said Knapp. "We are playing to win. TJ, Scott and Bill each bring unique perspectives, experience and industry expertise to their new roles, and we are excited for the future."