Tag: Pierre Robert
As we reported in July, progress is being made at European and international levels towards deciding on a wet grip test for worn tyres. Michelin actively supports this development and claims that driving on tyres to the legal tread depth of 1.6mm can be completely safe. The tyre maker is therefore critical of a magazine test that suggests this isn't the case at all.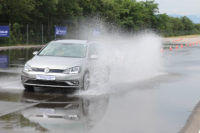 The debate over how much tread depth is sufficient and recommendable has been going on for years. While some tyre makers and motoring groups support changing the legal minimum tread depth to 3mm as a move towards greater peace of mind, Michelin has been a vocal advocate of not only keeping 1.6mm the legal minimum but of actually using tyres right down to this tread depth. It is also one of a growing number of parties calling for legislation that informs consumers how tyres perform when worn. Earlier this month, Michelin shared the latest developments in the quest for 'Long Lasting Performance'.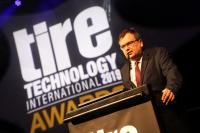 Michelin has been named Tire Manufacturer of the Year by a global panel of 31 tyre industry specialists. Michelin was awarded the prize at the 2019 Tire Technology International Awards for Innovation and Excellence at a ceremony during Tire Technology Expo 2019 at the Deutsche Messe, Hannover, Germany.