Ukraine war continues putting tyre production under pressure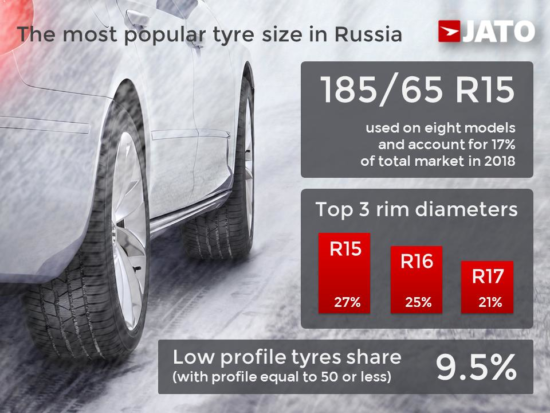 At the start of the year this column predicted a positive 2022 for the tyre business on the basis that we are better prepared for the unknown because of the adaptions made during the last few pandemic years. I still believe that. But my thesis is being tested by the implications of the now month-long war in Ukraine. All our expectations are being tested. For example, never before have I received an email which switches from normal editorial matters to "our country has been invaded" from one line to the next.
Overall, two major themes have reverberated through the tyre business this month: The war in Ukraine and confirmation that Yokohama is buying Trelleborg Wheel Systems. And while both have particular resonance in their respective core markets, the knock-on effects can be felt across the European tyre markets and indeed globally. And in a business as internationally-connected as the tyre trade, such shifts impact everyone. That's why in addition to our regular scheduled features on the SUV tyre segment and workshop equipment, we have also produced a special feature detailing the impact of the war in Ukraine on the international tyre business. We recognize that it is difficult to be comprehensive in such a fast-moving scenario, but our combination of third-party analysis and the latest coverage of developments regarding all the leading players in the Russian tyre manufacturing space is designed to keep you abreast of what you need to know.
From the start of the war, large tyre manufacturers such as Continental and Michelin have warned of the logistical challenges caused by sanctions against Russia. There are several reasons for that, and the impact has been felt across the continent. We'll look closer at some of the trouble with making tyres within Russia in a minute, but first the impact. First up, energy. All our utility bills have been going up during recent months but, due to the high temperatures associated with vulcanization, tyremakers are particularly exposed. Next there's the impact on oil, much of which is refined in Russia. Here, costs have also gone up and sourcing has become more difficult too. Then there's carbon black. 30 per cent of European tyre manufacturer demand for carbon black has historically been sourced from Russia. That source just dried up. So again, tyremakers are being hit with the double whammy of sourcing challenges and increasing prices.
This latter point, however, brings with it a massive opportunity for the recovered carbon black industry, which has the potential to fulfil the demand for carbon black from its recycled tyre feedstock – something that is very attractive indeed for manufacturers with ambitious sustainability goals. It is also a shift that is taking place right now, evidence of which can be seen in both the UK and company sections of April 2022's magazine.
Russian tyre exports are costly and not just in financial terms
After logistics, another major challenges for global tyremakers manufacturing tyres in Russia is optics. It simply doesn't look good to be actively producing tyres in a country that is subject to international sanctions. And that pressure is exacerbated by campaign groups seeking to draw a direct line between business presence in a country and funding of a war machine. It is not quite that simple, of course. Without exception, every tyremaker present in Russia (as well as some not directly present there) have demonstrated their humanitarian concern in practical terms. And that's why – to one degree or another – most non-domestic tyremakers have also paused Russian production and/or investment.
A common approach has been to frame a manufacturers presence in Russia as local-for-local consideration. So, what kind of tyre market is Russia? Simply put, very different to Western European tyre markets. While 205/55 R16 continues to be the number one size in the UK, and while fitments of 17-inches and over and now common in the top five sizes, in Russia it was 185/65 R15 according to Jato Dynamic's full-year 2018 data. That size is used on eight top models and accounted for some 17 per cent of the market. Broken down by rim diameter, 15-inch sizes dominate the market with a 27 per cent market share, while 16-inch products hold another 25 per cent and 17-inch tyres the next 21 per cent. Therefore, 73 per cent of the market is between 15 and 17 inches in diameter. And with many driving on smaller rims too, there is much share left for 18-inch and above sizes that are now commonplace in mature European markets such as the UK. At the same time low profile tyre share (specifically profiles equal to or less than 50 series) amounts to just 9.5 per cent. Combined with the above figures, it is clear that high-performance tyres – typically those with 18-inch plus diameters and profiles lower than 50-series (as well as higher speed ratings) do not play a big role in the domestic Russian tyre market.
The point is that anyone producing high-performance tyres in factories in Russia are currently being struck with a double-edged sword: they cannot sell Russian made high-performance tyres domestically due to lack of demand and continuing to sell such tyres on the international export market is costly for other reasons. And therefore, the Russia-Ukraine war continues to put tyre production under pressure.
Look out for all the articles referred to in this column in April's Tyres & Accessories magazine, which will be distributed in the next week or two. Not a subscriber? No problem, click here to become one.