Michelin halts Russian tyre manufacturing and exports to Russia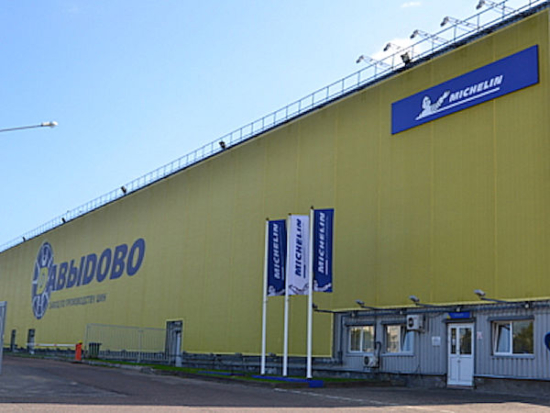 The Michelin Group has announced that is suspending all its "industrial activity" in Russia as well as suspending its exports to Russia.
Michelin's Davydovo tyre production plant near Moscow employs about 750 people and manufactures passenger car tyres and retreaded truck tyres. According to a statement from Michelin released on 15 March 2022, the Davydovo site's production is "mainly for the local market".
How Michelin's moratorium on Russian activities will last remains to be seen, with company representatives simply stating: "The Group remains fully mobilized and will continue to adapt its decisions as the situation evolves."
Earlier, at the start of March, the Michelin Group suggested that it is preparing to stop production in some of its European plants for a few days in the coming weeks due to "the ongoing conflict in Ukraine". The decision to end tyre production in Russia as well as exports to Russia, appears to be what that statement was referring to.
Michelin's earlier statement pointed to the "major logistics and transport problems in supplying their plants and delivering to customers", but there was always an ethical concern too. In both statements Michelin emphasised the businesses' humanitarian concern: "at all times at the highest level of the company and expresses its full support for the victims of this conflict".
Michelin's Russia presence has grown significantly over last 15 or so years. Back in November 2004 the company announced that it was tripling production from 2000 to 6000 tyres a day. Then the factory workforce totalled 650. In 2010, Michelin added retreading to the factory followed by truck tyre production in 2011. And in August 2012 the company announced that it would broaden the range of tyres produced there. As of 2012 the factory produced "up to 2 million Michelin and BFGoodrich branded summer and winter consumer tyres per annum in 13 to 16-inch sizes".