Key tyre industry themes for 2022: acquisitions, consolidation and sustainability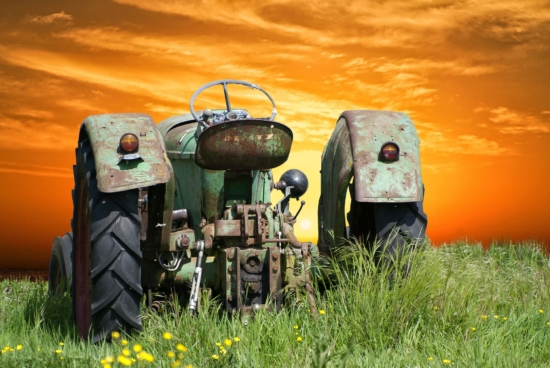 A quick glance at our recent top 10 articles of 2021 email offers a unique overview of the major themes of the last 12 months. Since most of those issues are ongoing stories, they bring with them a useful insight into some of the things we can expect in 2022 – an insight that can be summarised by these three words: acquisitions, consolidation and sustainability.
The biggest tyre industry purchase by far was Goodyear's US$2.5 billion acquisition of Cooper, an integration that – as we read in last month's magazine – is progressing well (see this month's International Tyre Market section for more on this). However, there have also been a string of acquisitions in the UK tyre retail sector, which have already significantly altered the landscape.
Halfords got two mentions on 2021's top 10 article list for its purchases of Universal Tyres and National Tyres and Autocare respectively. Both impacted the shape of UK tyre retail sector and signalled the company's intentions to be a leading player, but it was the later acquisition of National Tyres and Autocare that demonstrated that Halfords wants to compete with long-term market leader Kwik-Fit for pole position (see pages 14 to 15 for further details of Halfords Group's acquisition Axle Group/National Tyres and Autocare). With Bridgestone's First Stop franchise network growing at a rate of knots and with growth scheduled at the Formula One Autocentres business along with the continued developments of other market players, the tyre retail landscape will be a different picture by the time we do our annual retail sector report in the spring.
The recent and ongoing changes in the UK tyre retail sector can certainly be described as consolidation, but the UK tyre retail isn't the only place that experienced such a trend. In addition, a number of small, medium sized as well as a couple of large acquisitions have closed in the industrial/OTR tyre sector. For example, at the start of December Bridgestone invested AU$79 million (£42 million) in the acquisition of Australia-based OTR tyre management firm Otraco International. Also down-under, Magna Tyres bought Fennell Tyres International. Then there was Magna's purchase of Polish tyre dealer Industra at the tail end of 2021. Around the same time Sri Lanka-based off-road tyre manufacturer GRI announced that it had bought Protyre in the Baltic region, cementing its position in Eastern Europe.
Continued consolidation in the OTR tyre segment
However, arguably the biggest story in the sector is the ongoing news that Trelleborg Wheel Systems is up for sale, with around 2 billion euros having been bid by Yokohama. Our reports that the industrial/OTR tyre major Trelleborg is in talks regarding the sale of its business were confirmed at the end of December in an official statement that said the firm had indeed been discussing the sale with "external parties" (see page 32 for complete coverage).
In response, Titan International chairman Morry Taylor released two fairly critical commentaries on the news. Perhaps the chairman does protest too much? Despite breaking in mid-December, the news that Trelleborg Wheel Systems is for sale ended up being one of the most popular articles of 2021 and – whatever happens next with the "external parties" – the implications for allcomers will inevitably reverberate into 2022. (For more on this business area, you can read our detailed coverage of developments in the agricultural part of the off-road tyre sector in this month's Agricultural Tyre feature, which includes an exclusive interview with Trelleborg Wheel Systems managing director Paolo Pompei, from page 40 onwards).
Which just leaves the final mega-trend of 2021 remaining for discussion – sustainability. There's no doubt that – partly due to the opportunities provided by the extensive disruption generated by the pandemic – the trend towards greater and more long-term ecological considerations in all aspects of the tyre business continues to rise in prominence. During 2021 and continuing into 2022 and beyond, the actions attached to such sentiments have become increasingly clear for all to see. Indeed, several manufacturers have committed to making tyres from 100 per cent sustainable raw materials by 2050. In addition, some have committed to ambitious intermediate milestones by 2030 (see page 23 for more on that).
Similarly, as well as optimising fuel/power and traction efficiency and effectiveness, TPMS has a key role to play in minimising carbon emissions. And that's why more and more businesses are equipping their technicians with both the right technology and know-how to service tyre pressure monitoring systems. For our annual run-down of recent developments in the TPMS space, turn to page 24.
With all that said, and as we look forward into what the 12 months of 2022 bring, may you and your business benefit from the acquisitions, consolidation and growing influence of sustainability-thinking that are set to play key roles in the tyre business this year.
Look out for all the articles referred to in this column in January's Tyres & Accessories magazine, which will be distributed shortly. Not a subscriber? No problem, click here to become one.