Yokohama confirms 2.1 billion euro Trelleborg Wheel Systems acquisition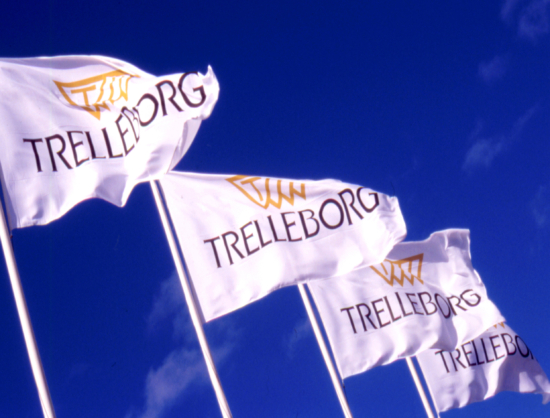 Three months after we published the news, The Yokohama Rubber Co., Ltd., has confirmed that it has entered into a share purchase agreement with Swedish-based Trelleborg AB to acquire all outstanding shares of Trelleborg Wheel Systems Holding AB (TWS). According to Yokohama, TWS's enterprise value is €2,040 million (about ¥265.2 billion). But the acquisition agreement includes a performance-linked earn-out clause, which could increase the acquisition price by up to €60 million depending on TWS's 2022 financial results. And therefore Trelleborg refers to the sale as a 2.1 billion euro deal.
Yokohama Rubber estimates that the acquired business' pre-tax profit (EBITDA) multiple will be about 9xEBITDA. The acquisition is scheduled to be completed in the second half of 2022, subject to European Union competition laws.
For its part Trelleborg Group also confirmed the sale, referring to it as a 2.1 billion euro deal, something that indicates Trelleborg's confidence in TWS's 2022 results. On that basis the price tag equates to 13x the business area's 2021 operational EBITDA, or 17.5x 2021 EBIT.
Peter Nilsson, President and CEO of Trelleborg Group, says: "Our ambition is to grow Trelleborg into the world's foremost engineered polymer solutions company in our selected industries, such as healthcare & medical, automation and aerospace, as well as in specialty industrial applications. Moreover, we see a great potential to expand into adjacent products and solutions that complement and strengthen our existing offering.
"The divestment creates a more coherent portfolio with similar business models and drivers. It improves our profitability and capital efficiency, while the transaction also reduces our cyclicality. Our sustainability profile improves significantly with a lower CO2 footprint.
"Under Trelleborg's ownership, Trelleborg Wheel Systems has during the past few years more than doubled in size and substantially increased its profitability. Today the business is in great shape. While evaluating different alternatives for the Group we have concluded that a divestment at this valuation generates the most shareholder value and creates exciting opportunities going forward.
"To conclude, Trelleborg becomes more profitable, less cyclical, and its sustainability profile improves. Today's transaction clearly visualizes the shareholder value embedded in the Group. We further strengthen our capacity to accelerate growth, both organically and through acquisitions, as well as returning additional capital to shareholders. Further information on the use of proceeds will follow in due course. The transaction also prompts a review of our financial targets to be communicated at a later stage."
More coverage and analysis to follow. A conference call is scheduled for 8:30 (GMT) today.