Linglong Tire honoured for charitable acts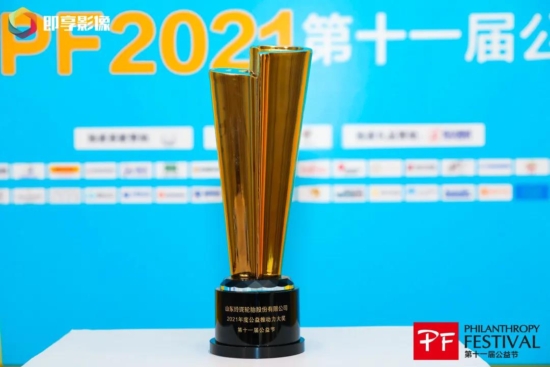 Shanghai played host to China's 11th Philanthropy Festival on 13 and 14 January, and Linglong Tire shares that it was well represented at this event. In addition to the company winning the 2021 Philanthropy Driving Force Award, its chairman and president, Wang Feng, was named Philanthropy Person of 2021.
Established in 2011, the Philanthropy Festival aims to promote public welfare in both spirit and deed, and Linglong has been invited to the annual event for the past three years, winning many awards by virtue of its corporate social responsibility practices. Linglong comments that a devotion to public welfare and philanthropy has become part of its DNA.
Over the years, Linglong has engaged in activities such as youth development, animal and plant protection, flood relief as well as measures related to the Covid-19 pandemic. It has invested more than 13 million euros in public welfare, and in acknowledgement of this has received a range of awards and honours, including Most Socially Responsible Enterprise, Responsible Brand Award, Enterprise with Outstanding Contribution to Anti-pandemic.
With the globalisation of Linglong's business, its corporate social responsibility initiatives are reaching other countries around the world. In Thailand, Linglong has jointly carried out more than 100 public events with schools and communities in areas such as aged care, welfare, education, sports, culture and donations. Through its not yet operational factory in Serbia, Linglong actively launches public welfare events in the local community, including sponsoring Serbian Football Premier League, using its sponsorship rights on promoting local children's sports activities, employee appreciation activities and other activities, hosting the China-EU Elite Chess Competition to promote the exchange of intellectual sports, and providing a variety of scholarships and internship opportunities for local students.
Linglong Tire states that in future it will "continue its actions and practices in public welfare, continuously expand its influence on public welfare, and to help more people around the world."