Sumitomo Rubber switches to green energy in China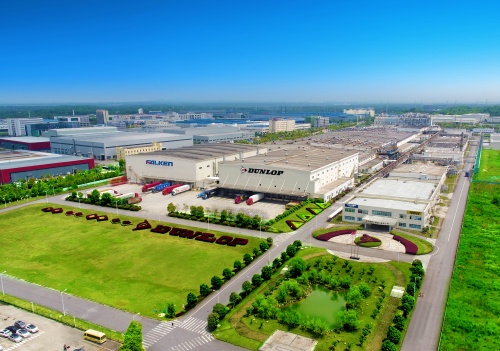 The Sumitomo Rubber Group's two tyre factories in the People's Republic of China are now operating on 100 per cent renewably sourced energy. The transition to renewable was completed this month, and Sumitomo Rubber Industries says additional measures will further increase the Changshu and Hunan plants' sustainability credentials.
Starting in the second half of this year, the company will install solar power generators. Sumitomo Rubber expects these will reduce CO2 emissions from tyre manufacturing processes by 70 per cent compared with 2021 levels.
Sumitomo Rubber (Changshu) Co., Ltd. is based in Jiangsu Province's Changshu Economic Development Zone and manufactures passenger car tyres as well as tyre moulds. The facility began operations in 2004 and has a capacity to utilise up to 7,200 tonnes of new rubber a month.
Sumitomo Rubber (Hunan) Co., Ltd. is located in Changsha City, Hunan Province and produces passenger car tyres. Operations started in 2012, and the plant rubber consumption capacity is 2,950 tonnes a month.