Linglong Hubei TBR tyre plant officially opens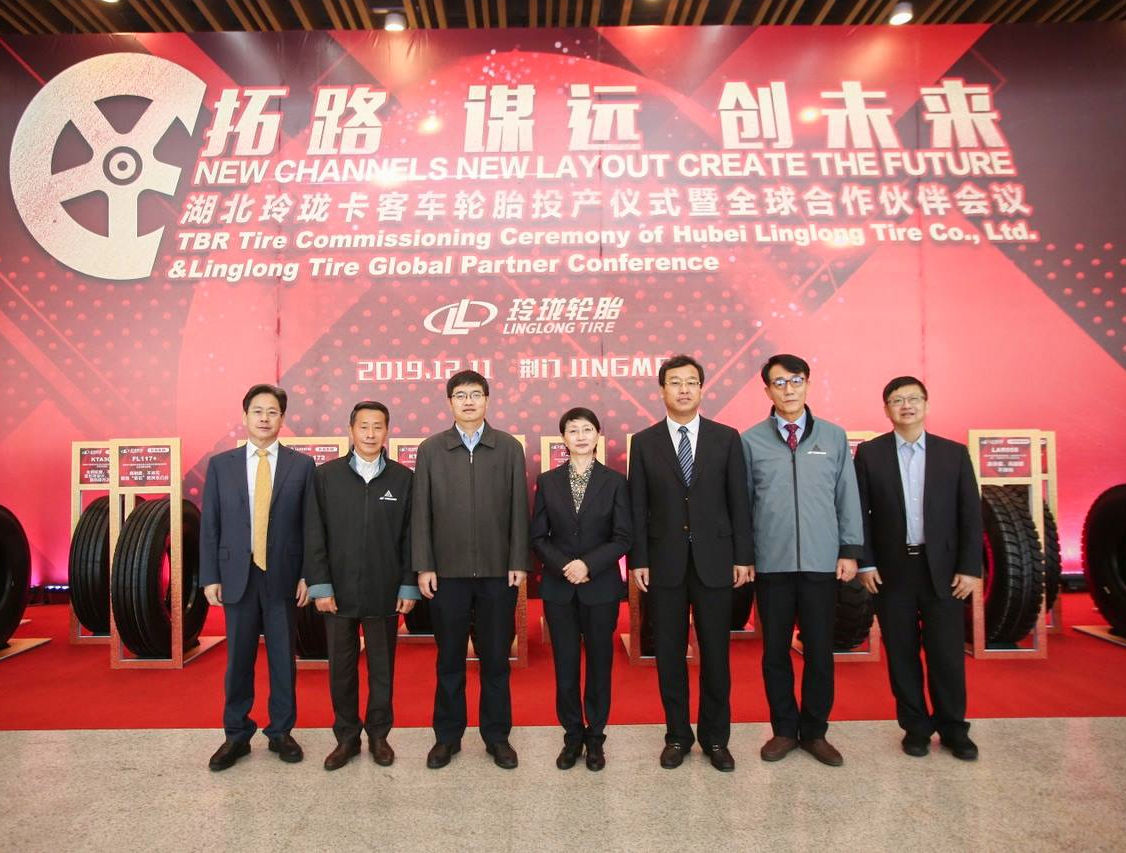 Several weeks after entering operation, TBR production at the Hubei Linglong Tire Co., Ltd. factory in Jingmen, China was officially commissioned yesterday. Linglong Tire reports that nearly 600 guests, including government and industry representatives, attended a ceremony to mark the occasion.
The tyre maker has plans to set up five manufacturing facilities in China and three overseas. Hubei Linglong Tire is its fourth domestic plant, and will eventually hold the capacity to build 12 million PCR tyres, 2.4 million TBR tyres and 60,000 OTR tyres a year.
At the commissioning ceremony, company chairman Wang Feng stated that Linglong Tire will "accelerate the construction of other projects" in an effort to complete the entire Hubei Linglong project ahead of schedule. At the same time, the company will continue to advance its '5 + 3' strategy at home and internationally.
The new plant's commissioning took place alongside Linglong Tire's Global Partner Conference. Wang addressed the partners, expressing both his gratitude to them and hope for continued work together.
"Linglong Tire has always adhered to high quality and sustainable development, trying to promote the healthy, orderly, and balanced development of tyre industry chain," he stated. "With the advancement of (the) Linglong global industrial layout, the company will seek more far-reaching and pragmatic cooperation with our partners in technology research and development, global supply chain, and market resource sharing, to ensure the high-quality development of Linglong's internationalisation."