Linglong Tire begins Serbia factory project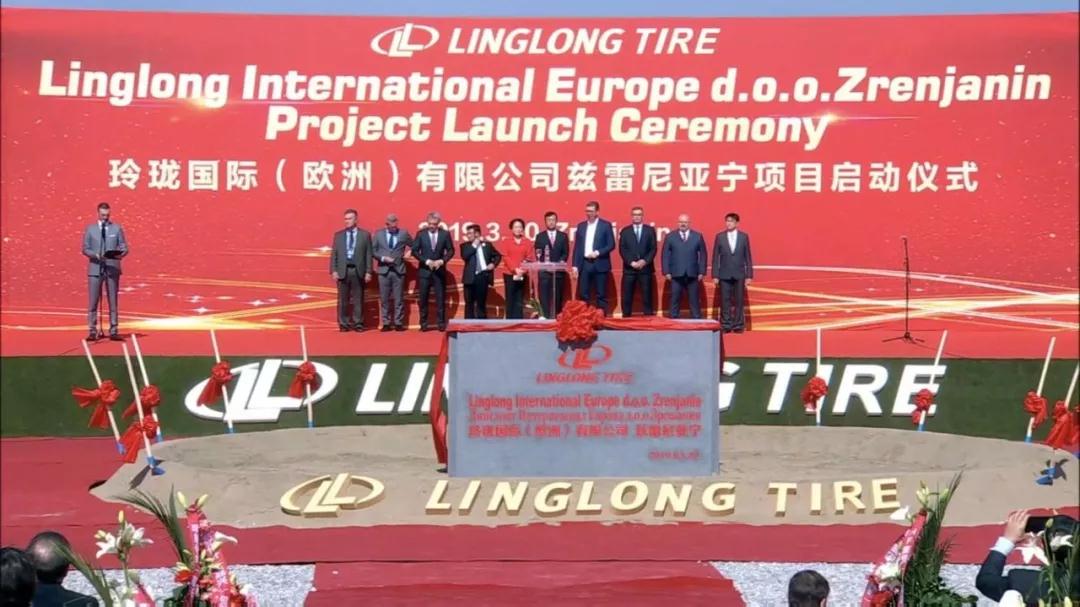 A ceremony has taken place to mark the start of work on Linglong Tire's new tyre factory in Serbia. Company chairman and chief executive officer Wang Feng greeted guests at the site of the future plant on 29 and 30 March to launch the new subsidiary, Linglong International Europe D.O.O. Zrenjanin (LLIE), and to hold the tyre maker's global partner conference.
The plant is currently the largest foreign investment project in Serbia. A 393,660 square metre facility will be erected on the 130-hectare site in Zrenjanin, and once completed the facility will be capable of producing 13.62 million tyres a year. Linglong Tire anticipates annual revenues of US$600 million from the plant.
"Linglong's arrival in Serbia is a great opportunity given by the openness and win-win of times," stated Wang Feng during the partner conference. "We will live up to our expectations, ensure the rapid and high-quality construction of the project, strive for early production, and at the same time, Linglong will strengthen cultural exchanges and integration with Serbia, aiming to contribute to the establishment of a healthy, stable and sustainable economic and trade cooperation between China and Serbia."
Building a plant in Serbia is part of Linglong Tire's '5+3' global strategy – five factories in China and three overseas. It already has production facilities in Zhaoyuan, Dezhou (Shandong province), Liuzhou (Guangxi province) and Jingmen (Hubei province), as well as a factory in Thailand. Linglong Tire expects that the construction of its LLIE plant will significantly reduce supply times and improve the quality of service it can offer vehicle manufacturers in Europe.