Linglong Tire greenlights Serbia factory project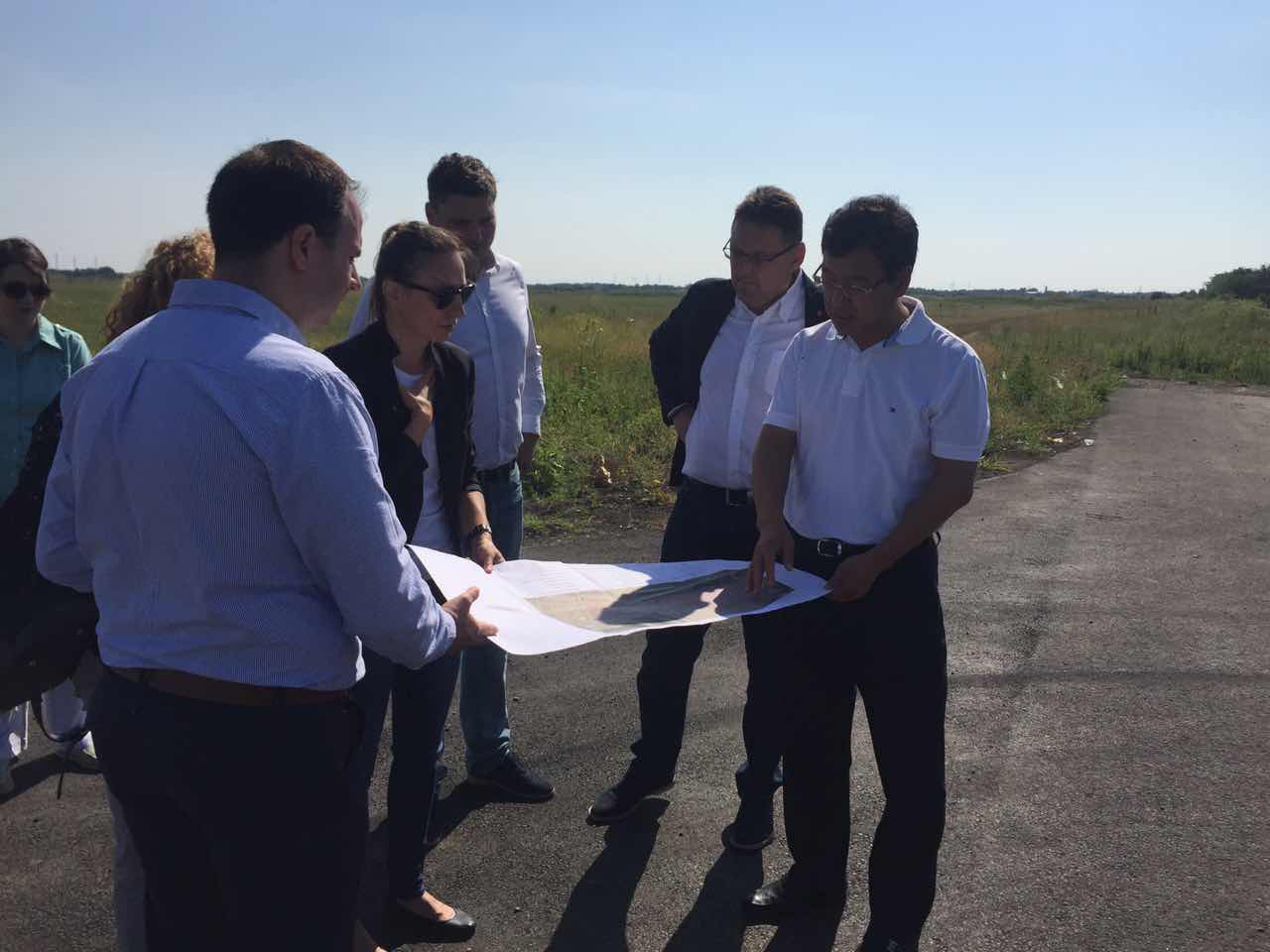 Under Linglong Tire's '5+3' strategy, the company aims to establish three tyre factories around the world in addition to five facilities in China. The tyre maker's first international plant was inaugurated in Thailand in 2014, and yesterday Linglong Tire announced its Board of Directors' approval of plans to build a second in Serbia. Construction of a new facility 30 miles north of Belgrade is expected to commence in the first half of next year and ultimately give Linglong Tire an annual capacity of 13.62 million tyres in Europe. The project involves an investment of US$994.39 million.
A 130-hectare site for the planned 393,660 square metre facility has been acquired in the Zrenjanin free zone north of Belgrade. Work on the first project phase will begin in April 2019 and involves the construction of a 185,234 square metre building to house car and truck tyre production as well as other functions. Completion of phase one in March 2021 will result in a capacity to manufacture 3.5 million PCR tyres and 800,000 TBR tyres per annum.
The second (111,286 square metre) project phase will start a month after work on phase one ends and is expected to continue until March 2023. Upon completion, the facility's car and truck tyre capacities will double to 7 million PCR tyres and 1.6 million TBR tyres a year.
Earthmover and agricultural tyre capacity will be added in the third (97,140 square metre) project phase, which is scheduled to start in April 2023 and conclude in March 2025. The Zrenjanin plant will gain the capacity to produce 20,000 of these tyres per annum, as well as an additional 5 million PCR tyres a year. Planned annual production capacity at the completion of all three project phases is 12 million PCR tyres, 1.6 million TBR tyres and 20,000 earthmover and agricultural tyres – 13.62 million tyres in total.
The plant will be operated by a workforce of approximately 1,500, of which some 1,200 will be recruited locally. Production will be covered by a three-shift system working six days a week.
Linglong Tire intends to finance approximately 30 per cent of the $994.39 million project from its own funds; the tyre maker will contribute $296.36 million towards the total investment, with bank loans accounting for the remainder.
Incentives and zero tariffs
In its project feasibility study, Linglong Tire shares that it chose Serbia ahead of alternative sites in Poland, the Czech Republic, Slovakia and Hungary. In addition to circumventing tariffs on products imported from China, the decision to establish a production facility in Europe was driven by a desire to better serve Linglong's OEM customers, primarily the Volkswagen Group.
Serbia's selection was aided by incentives – Linglong Tire reports that the Zrenjanin government assisted its procurement of suitable land for the project, and the factory's location within a free trade zone will also give tax benefits. Legal and administrative support is being provided free of charge, and the City of Zrenjanin will help Linglong Tire negotiate energy supply agreements.
Furthermore, Linglong Tire stands to benefit from free trade agreements between Serbia and key markets for the tyres made in Zrenjanin. Tyres shipped to destinations within the European Union as well as to Russia, the USA and Turkey – markets that have introduced tariffs on Chinese-made tyres – will attract no duties.
Final approval pending
The Serbia factory project still awaits approval from Linglong Tire's shareholders as well as from China's National Development and Reform Commission and the country's Ministry of Commerce. The tyre maker states that as Serbia does not require a review of such projects by competition authorities, it requires no prior approval within that country.
Linglong Tire's Chinese-language project feasibility study can be downloaded here.