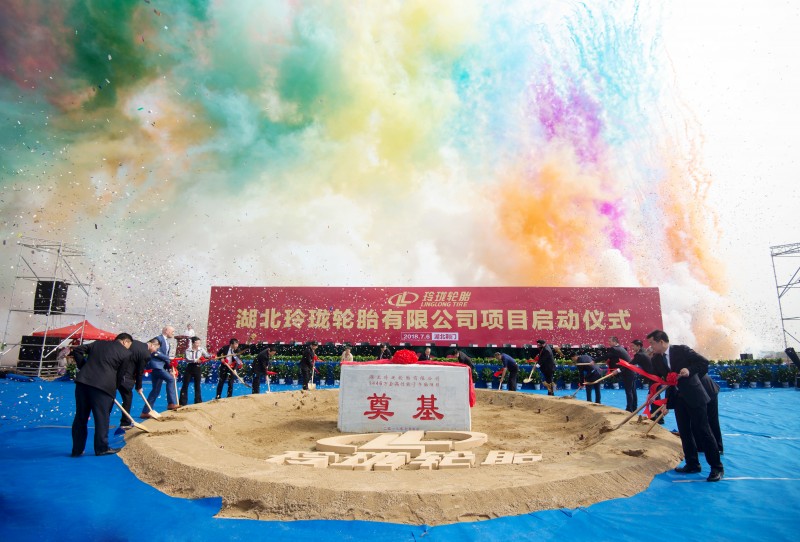 The groundbreaking ceremony for Linglong's new plant in Jingmen, held on 6 July
Shandong Linglong Tire Co. Ltd. has laid the foundation stone for its fourth Chinese factory. The event, held 6 July ran in parallel with Linglong Tire's "global partners" conference.
The new plant is in addition to Linglong's existing Zhaoyuan, Dezhou and Liuzhou factories. Linglong is building the fourth plant at a 223-acre site in the city of Jingmen in Hubei province.
Category: International News