Linglong lays foundation stone for fourth Chinese tyre factory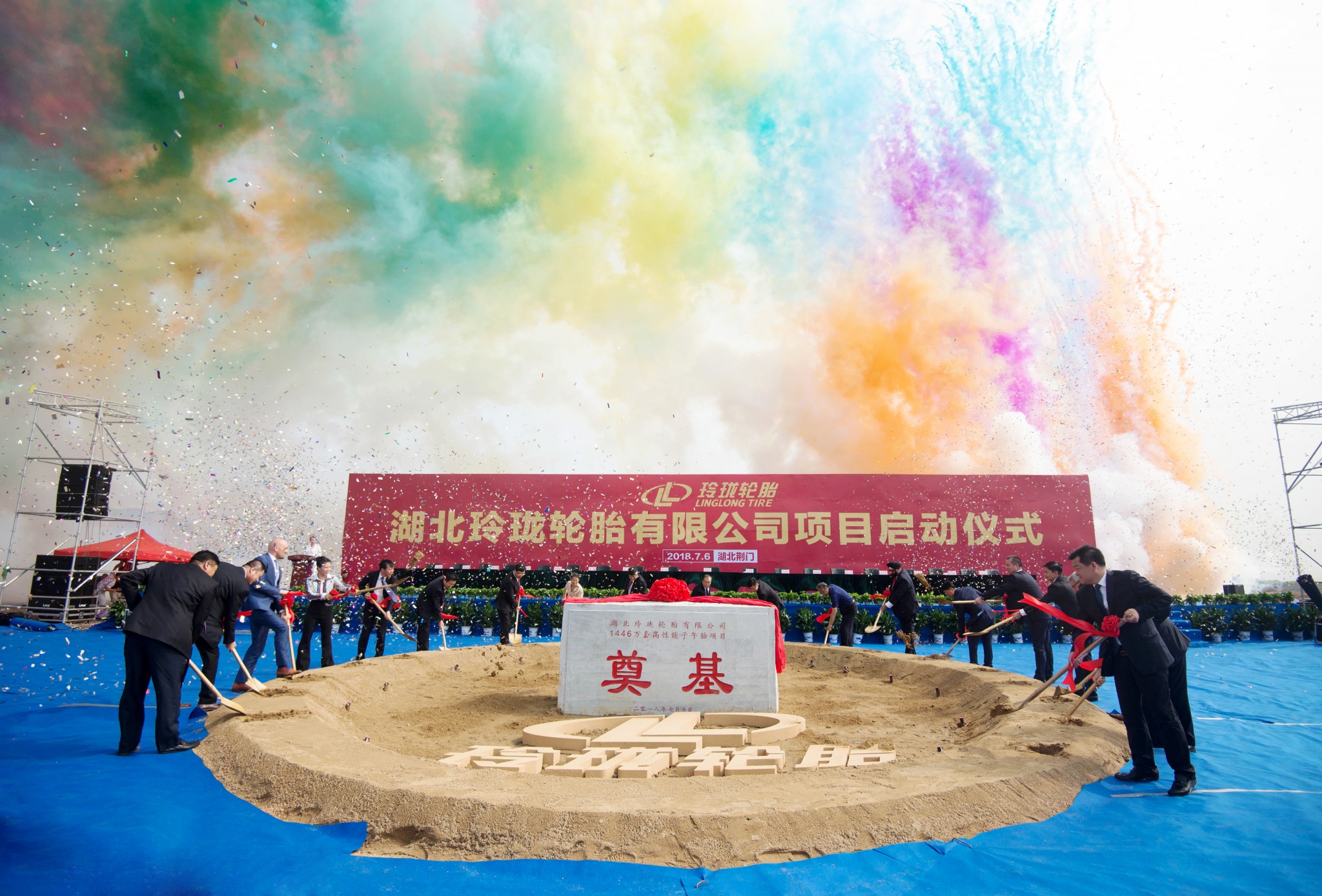 Shandong Linglong Tire Co. Ltd. has laid the foundation stone for its fourth Chinese factory. The event, held 6 July ran in parallel with Linglong Tire's "global partners" conference.
The new plant is in addition to Linglong's existing Zhaoyuan, Dezhou and Liuzhou factories. Linglong is building the fourth plant at a 223-acre site in the city of Jingmen in Hubei province.
The new plant in Jingmen forms part of Linglong Tyre's '5 + 3' manufacturing strategy for five production facilities in China and three in other countries. The company is striving to become a top 10 global tyre manufacturer in revenue and achieve an annual capacity of 90 million units by 2020. To reach its goal, Linglong Tyre is automating its existing facilities, as well as investing in greenfield plants.
Cimcorp wins Linglong partner award
During the Linglong global partners summit, Cimcorp was named as an "Outstanding Partner" by Linglong.
Vice President of Sales at Cimcorp, Kai Tuomisaari, commented:
"We are delighted to begin working with Linglong and Cimcorp will continue in its efforts to deliver the most advanced automation technology to leading Chinese tyre manufacturers in order to help them achieve process optimization, quality improvement, maximum productivity and increased profitability."