Serbia open for business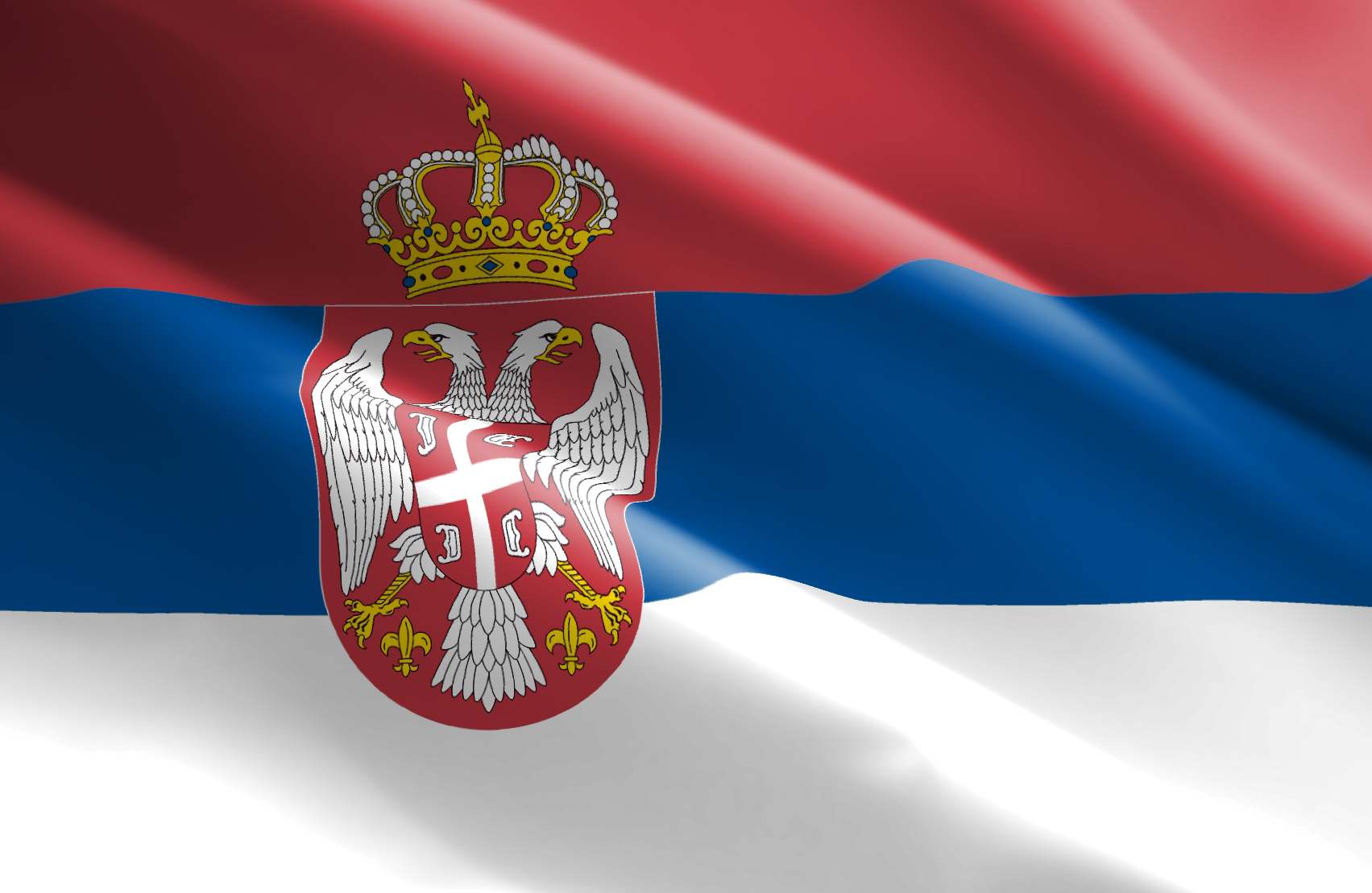 South Eastern European nations seeking to attract [Chinese] tyre factory investment
With Cooper, Mitas and most recently Michelin all upping production capacity in Serbia, you can understand the Serbs have invested in communicating the benefits of locating tyre production in the area during the course of 2014. But that's not all. They have also invested in travelling all the way to Grungrao, Shandong provice, China in order to court the attentions of up-and-coming Chinese tyre manufacturers too.
In a speech entitled "South East European tyre and automotive market: overview, challenges and investment opportunities", Zivojin Sekulic of GAJ D.O.O. based in Kraljevo, Serbia spoke on of the advantages offered by 10 South East European markets – namely: Albania, Bosnia and Herzegovina, Bulgaria, Croatia, Greece, FYR Macedonia, Montenegro, Romania, Serbia and Slovenia. The presentation was made during the course of the Grungrao tyre exhibition in Shandong Province, which took place in May.
You won't be surprised to learn that these 10 countries support a market of 60 million people. And you may already know that the ports of Bar, Constanta, Koper, Rijeka, Thessaloniki and Varna can be found in this region. However, were you aware that these nations are actively pitching to the manufacturers of the Aeolus, Annaite, Antyre, BCT, Doublecoin, Doublestar, Fullrun, GiTi, Linglong, Longmarch, Marcher, Rapid, Sunny, Sunitrac and Triangle tyres brands (all of which are already sold in the region)?
Excluding imported brands, the seven domestic South East European markets of Bosnia and Herzegovina, Bulgaria, Croatia, Romania, Serbia and Kosovo, Slovenia and Greece already report passenger car tyre demand of 10 million units per annum. 1.3 million units of demand comes from Serbia alone. Bearing in mind that this figure is sourced from ETRMA (which doesn't include companies that don't have European production) as well as the fact that this region around has a population of up to 60 million, such estimates can only be overwhelming conservative.
To put this into perspective, the UK has a population of around 60 million and a tyre market demand of over 30 million, however the ETRMA seems to put the UK market size at circa 18 million units (or less). Therefore the 10 million unit figure relating to the South East European markets is likely to correspond to premium tyre/ETRMA sales only and could indicate that imported tyres account for large unit volumes.
Furthermore, these numbers are based on 2013 data and the speech we engage with in this article was given in the middle of 2014, with the caveat that the market had already experienced strong growth in the first quarter of the year. Given that these numbers are based on ETRMA Europool data, if our theory is correct that they do not show the large number of imported tyres, this means one of two things.
Either the strong growth reported in the first quarter of 2014 represents a premium brand resurgence or there has been a kind of volume recovery in terms of unit volume in the market(s) as a whole. If the latter is correct, it would suggest that the numbers of imported tyre unit sales would have increased similarly well to the numbers of ETRMA tyres.
Why invest in Serbia?
Of course, the main thrust of Sekulic's presentation suggests reasons why manufacturers should consider investing in Serbia. As well as considering these, this information gives an interesting insight into why manufacturers such as Michelin, Mitas and Cooper already have placed tyre manufacturing capacity there.
First and foremost is the question of access. It probably takes around 45 days for an Asian factory's stock to arrive in Europe. Tyres made in a plant in South East Europe can get to the other side of the continent in 24 hours. Then there is the question of customs duties.
Currently Asian-produced tyres have to pay between 5 and 20 per cent duty on tyres brought into Europe. Tyres produced in Serbia or Europe in general pay nothing. Next is the suggestion that production in a country like Serbia brings with it the cache of being a European produced product – something that may be particularly important and therefore valuable to an up-and-coming Chinese tyre manufacturer.
The latter point is particularly salient. According to Sekulic, Serbian tyre production cost is comparable or even more competitive than China. Surprised? The combination of competent and competitive work force, some of the lowest tax rates and tax incentives, government financial support as well the accessibility of engineering and manufacturing know-how reportedly puts the company ahead of China.
Whether factory construction, scale and cost of raw materials can compare with China is another question. Nonetheless it is interesting to hear of a country within our continent pitching itself as a real competitor with China when it comes to low cost manufacturing.
On this note, it is also worth mentioning that Serbia highlights its connection with another BRIC nation too – making the most of the country's proximity to Russia and marketing itself as a "bridge between East and West". But for all this we must remember that, while it is within the geographical bounds of the continent of Europe, politically Serbia remains an EU candidate country (a status it has held since March 2012). Although it would no-doubt like to join a future EU 29 (as opposed the 28 member states it is now).
In 2012 the Serbian automotive industry reported a turnover of 1.32 billion euros. This may not sound huge, however relative to the country's population and compared with six years earlier, it is clear that growth is rapid. Indeed automotive industry turnover has roughly tripled from 439 million euros in 2006.
Furthermore 21.26 per cent of the 2012 figure of 1.32 billion euros is generated by tyres, the second largest piece of the pie after passenger cars themselves (21.26 per cent). And there is the suggestion that this could grow, as government sources report that 25.5 per cent of ongoing inquiries related to foreign investment in Serbia relate to the automotive industry.
What about taxes/incentives?
Serbia is said to boast "the most attractive tax system in Europe". At 20 per cent VAT is directly comparable with most of Europe. However, a corporation tax rate of 15 per cent is considerably lower than most of Serbia's Easter European competitor states. Indeed the only rate lower than this is Bulgaria (10 per cent).
Then come the tax mechanisms designed to attract increased investment. Despite the low levels of corporation tax in Serbia, the government is also offering a 10-year tax break to those investing 8.8 million euros or more and creating 200 new jobs. Alternatively between 20 and 40 per cent of the projects investment value is being offered as a tax credit.
Then there are further income tax, pension, health insurance and unemployment insurance "holidays" for those employing apprentices and unemployed workers. Furthermore a portfolio of investment grants are available. What are known as "standard scale projects" (where the investment is between 500,000 and 50 million euros) can receive between 4000 and 10,000 per job created. "Large scale projects" (meaning between 50 and 100 million euros) can receive up to 20 per cent of the investment value.
And finally "large scale projects" of over 100 million euros can receive up to 17 per cent of investment value as an incentive to build in Serbia. Bearing in mind the usual figures invested in the construction of tyre factories, it would seem that a decent sized international factory may well attract some of the most lucrative tax breaks and investment incentives available. And in an ideal world, this could equate to between 40 and 60 per cent of the entire project's value.
Recent years have certainly seen international and global manufacturers make the most of such offers. Back in 2000 roughly 8 per cent of global tyre production market share could be traced back to central and Eastern Europe. However, nowadays it is in double digits and analysts predict it will be 13 per cent by 2017.
Put all this together and whether you are an Indian, Chinese or even European manufacturer there are compelling reasons to consider placing "European" factory budget in countries like Serbia.