Industry-academic exchange: Linglong signs agreement with QUST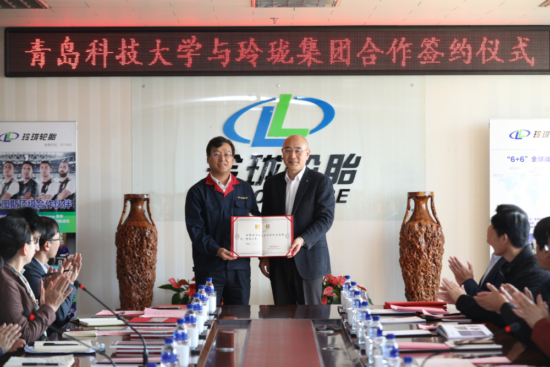 A signing ceremony between Linglong Group and Qingdao University of Science and Technology (QUST) on 10 November paves the way for long-term cooperation between the two parties. So far Linglong has shared only a few details of the agreement, however it appears it covers training programmes as well as technological exchanges.
"We will jointly promote the comprehensive technical cooperation between enterprises and universities, train high-quality and high-level international professionals for China's rubber industry and help Linglong Group achieve its high-quality development," wrote the tyre maker in a statement.
"It is the responsibility of enterprises and universities to work together to cultivate high-quality skilled personnel and promote industrial upgrading," added Linglong. "In the future, Linglong will actively seek more ways to cultivate talents, providing talent support for the development of the enterprise and making positive contributions to the talents development.
Linglong TIre is not the first tyre maker to collaborate with QUST. In the past the university has cooperated with firms such as ZC Rubber, Prinx Chengshan, Sailun Tire and Kumho Tire China, as well as synthetic rubber manufacturers including Arlanxeo.