ZC Rubber to build R&D centre for green tyre material with Ningbo Institute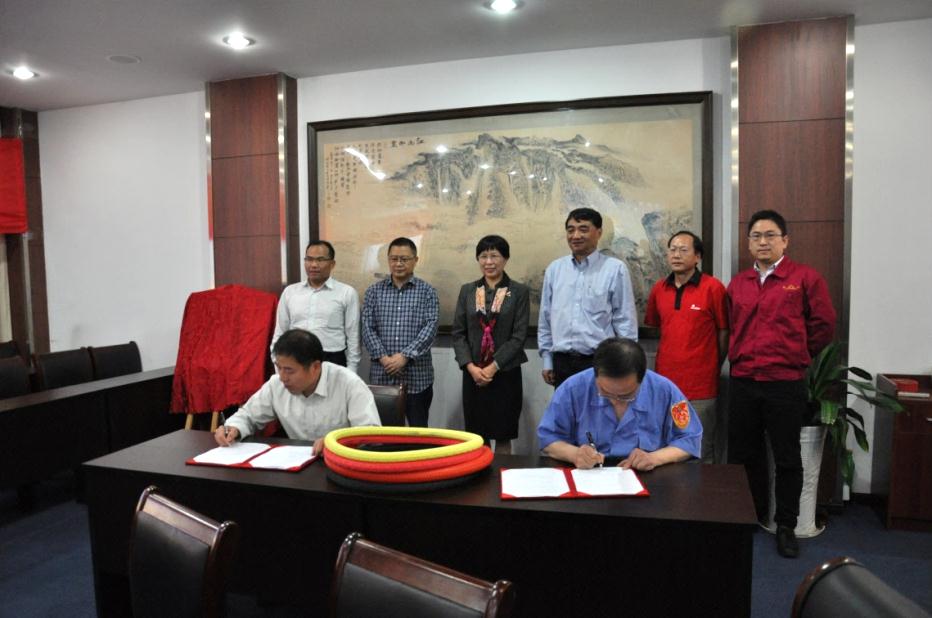 ZC Rubber and Ningbo Institute of Materials Technology & Engineering, Chinese Academy of Sciences have announced their new Research & Development centre for rubber and novel environmental-friendly green materials. According to China's largest tyre manufacturer, the centre will focus on the development on the rubber and materials for smart production, new energy and green material. President of ZC Rubber Shen Jinrong and vice president of ZC Rubber Zhang Liming attended a ceremony to sign the cooperation agreement with the Ningbo Institute, a top 10 national research institutions on patents in China, equipped with advanced equipment.
"We are pleased to cooperate with the 13 years developed Ningbo Institute, which has lots of experienced experts and also has significant achievements on the materials. We are devoted to developing the new R&D centre as an international advanced tyre materials research base to bring us new and special material to improve tyre performance to meet global customer's demands." says Shen Jinrong.
ZC Rubber states that it wants to lead development of "premium green tyres with innovative technology" to increase mileage, and environmentally friendliness. ZC Rubber cooperates with not only Ningbo Institute, but also domestic well-known universities and institutes including Tsinghua University, Beijing University of Chemical Technology, Harbin Institute of Technology and Qingdao University of Science and Technology.
"We will continue to cooperate with R&D institutes and universities to reinforce our core material technologies and develop highly competitive products to improve the market competitiveness around the global market. Intelligent and green tyres will be our focus to fit with the 'Safe & Value' commitment that our company always insists on," adds Shen Jinrong.