Shangdong Hengyu making graphene tyres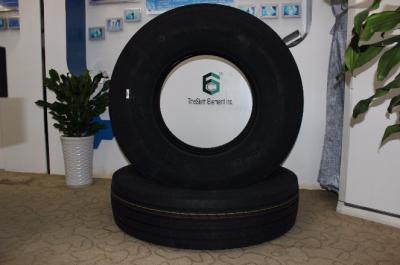 Graphene said to decrease wear by 25%
Shangdong Hengyu Technology has become the latest tyre manufacturer to announce that it is making tyres based on the Nobel Prize-winning material graphene. Other firms using graphene in tyres include bicycle tyremaker Vitorria and fast-growing Chinese manufacturer Sentury Tire.
According to the company supplying Hengyu with Graphene (The Sixth Element Materials Technology), Shangdong Hengyu has developed "tyre formulations" that the companies say demonstrates the positive impact of graphene on the performance of tyres.
Hengyu and Sixth Element report that they have been adding "a very small amount" of Sixth Elements' SE2430 graphene to tyre tread compound formulations. As a result the wear rate was reportedly decreased by "more than 25 per cent". At the same time, tear strength is said to have been "more than doubled".
Sixth Element recently presented the resultant "Horizon HD" tyre to the public at the GraphChina 2016 event in the People's Republic.
So how close is this product to serial production? According to online news sources, road testing is nearing completion and marketing of the graphene-enhanced is set to begin this side of Christmas 2016.
Sixth Element establishes European office
The Sixth Element Materials Technology, which is based in Changzhou, China, is a manufacturer of graphene flakes, graphene oxide and related materials. These are used in a range of applications including: primer paints and anti-corrosion coatings, synthetic films and batteries. However, currently the focus is on "coatings, polymers (plastics, composites, fibre), rubber and batteries" and when you say rubber this – of course – includes tyres.
The company recently opened a sales office in Europe, and appointed Bernhard Münzing a former BASF and Gelita executive as sales director. The goal of the new European office of Sixth Element is to develop business relations and of course sales with key innovators in the Europe Middle Easter and Africa area. Indeed, the European office is seen as the first step in establishing a worldwide sales and distribution network – something the company is aiming to achieve in the next few years.
According to Graphene-Info.com, The Sixth Element (T6E) currently produces 100 ton/year of graphene flakes and oxide at its plant in Chengzhou, China. This is being following up with new pilot equipment adding 110 ton/year of graphene oxide and 55 ton/year of graphene respectively at the firm's Changzhou plant. This plant is described as "state of the art and highly automated".
In addition, Sixth Element reports that it is working on a second production plant, which will have 250 ton/year of graphite oxide and 125 ton/year of graphene flakes. Construction of this site is already well underway, with a second production line, which brings total capacity to 250 ton/year of graphene oxide 125 ton/year of graphene, coming online in August 2016.