ZC Rubber marks 60 years, signs strategic cooperation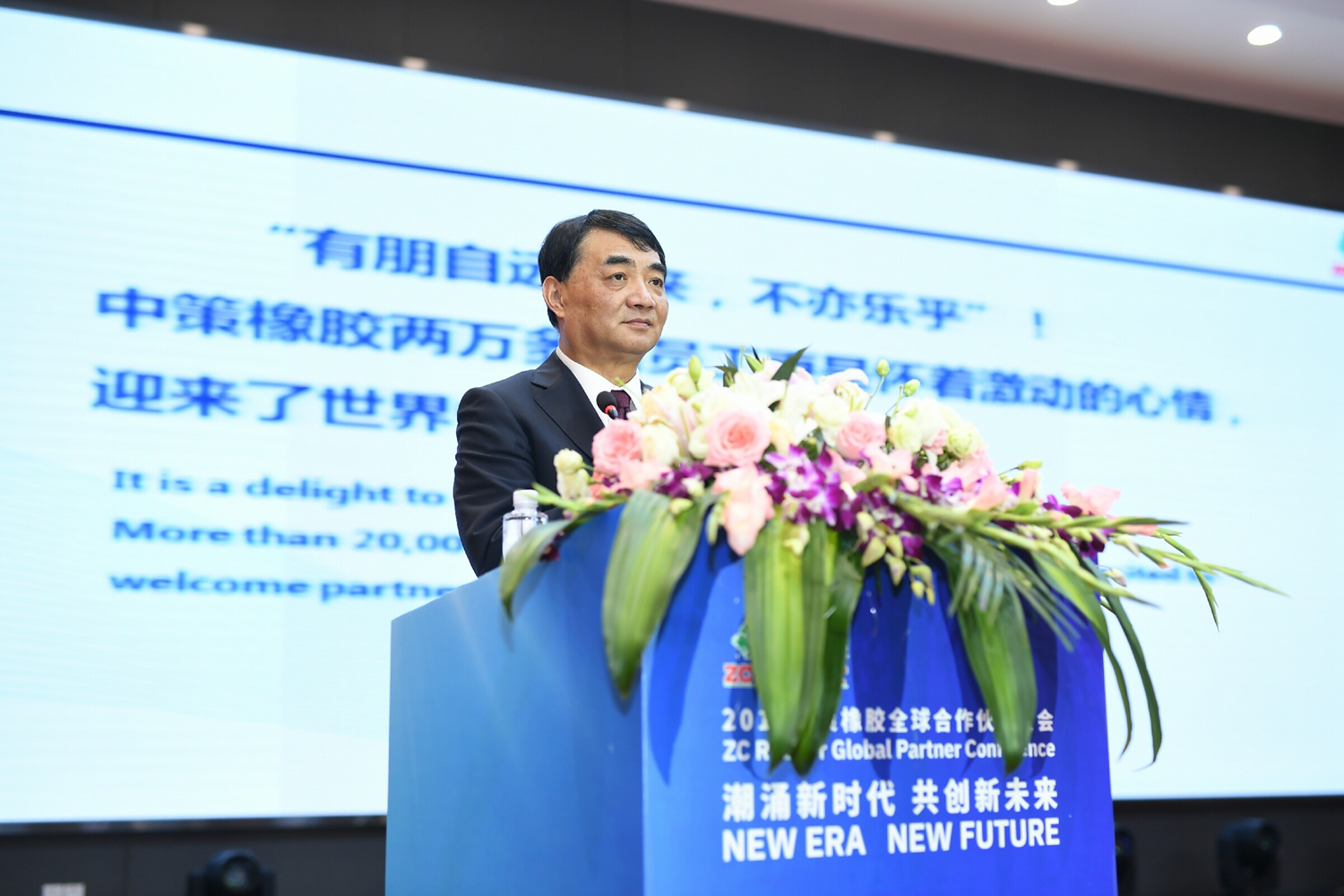 At the global partner conference held at its headquarters in Hangzhou, China on 17 July, ZC Rubber celebrated its 60th anniversary together with more than 1,000 partners from around the world.
Looking back on the past six decades, Shen Jinrong, president of ZC Rubber, expressed his sincere gratitude to all the partners' support over the years and he shared the story of ZC Rubber's path to becoming a major global tyre maker: "At the beginning, we produced rubber shoes, two-wheel tyres, and expanded (into) products covering PCR, OTR, TBR, agricultural tyres and Industrial tyres. From Zhejiang's Wangjiangmen to Xiasha, Jiande, Fuyang, Anji and Thailand, ZC Rubber's products are spreading worldwide now."
Aziz Rakla, president of Canada-based partner Rakla Tires, added that when he first walked into the ZC Rubber factory 30 years ago, it was very small and produced a limited number of sizes. "But today, ZC Rubber is one of the biggest tyre manufacturers in mainland China and the biggest producer of TBR in the world, because of quality, consistent regular supply and innovation in the tyre industry."
Ge Guorong, vice-president of ZC Rubber, shared that the company's development can be divided into three stages: activity solely within the Chinese market; expansion into international markets; globalisation. Regarding this third stage, Shen Jinrong stated in his speech that ZC Rubber "must change 'follow-up' into 'transcendence' in R&D and production" and put internet technology, data analysis and Cloud analysis into tyre manufacture and the service market "for smart production and services."
During the conference, ZC Rubber also signed a strategic cooperation with Professor Guo Konghui, a member of the Chinese Academy of Engineering and head of the College of Automotive Engineering at Jilin University, an important base for talent cultivation and scientific research for China's automotive industry. Through this cooperation, ZC Rubber says it is committed to making its product innovation even more effective in order to provide consumers with high-quality products. "Now we meet the new customer demand quickly and effectively, and supply thousands of SKUs, covering over 95 per cent of vehicles. We also provide a mobile service and smart tyre system for customers," said Ge Guorong.
The predecessor of ZC Rubber, Hangzhou Haichao rubber factory, was established in 1958. Over the years it underwent several name changes – to Hangzhou rubber factory in 1966, Hangzhou Rubber Co., Ltd. in 1991 and Hangzhou Zhongce Rubber Inc. the following year before taking on the name Zhongce Rubber Group Co., Limited in 2015. The company that began life as a small workshop became China's largest tyre maker in 2012.