Giti Tire's Martin Gibson dominates at Donington in BTRC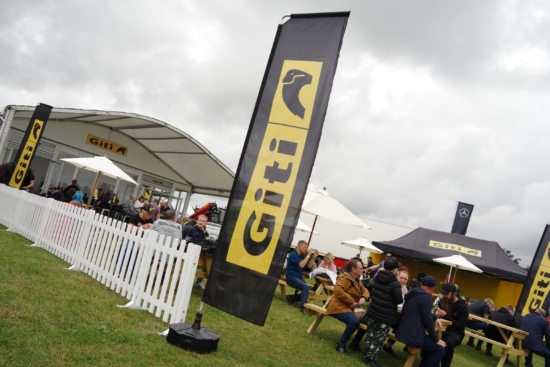 Giti Tire's Martin Gibson dominated the latest event of the 2021 British Truck Racing Championship (BTRC) at Donington. Giti Tire's EU Testing Centre and Motorsport UK manager secured two victories, two second places and three fastest laps over five races. The four podium finishes represent his best single weekend return in three years of truck racing for Giti Tire Motorsport. He won races starting from both the front and rear of the grid in the reverse positions format.
The racing was seen by huge crowds as Donington also hosted the second post-pandemic Convoy in the Park. The show featured a range of truck, manufacturer and exhibitor displays throughout the venue, including a stand from Giti, plus stunt shows, live music and children's entertainment.
Giti was the main sponsor for all the weekend's BTRC action.
Gibson said: "It was one of those weekends where everything went amazingly well, and to constantly have Giti at the front of races and on the podium in front of tens of thousands of fans is a great representation of the brand and our tyres' capabilities."
Gibson's regular team racing partner, Stuart Oliver suffered a major engine issue in race one which unfortunately ended his weekend's involvement.
Both units race on Giti Race-Tuned v1 global competition truck tyres in size 315/70R22.5, which are available to purchase by any team across Europe via Truck Sport UK.
The tyre has been specially designed with an even pressure distribution and footprint optimisation assuring competition cornering and braking performance.