Giti Tire reviews 2020 motorsport season in new video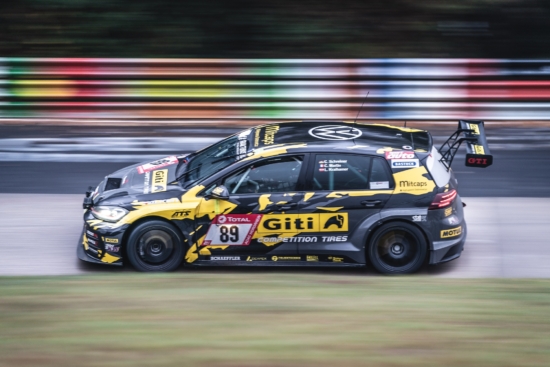 Giti Tire is showcasing its 2020 motorsport achievements in a new video. Despite Covid-19 restrictions, the manufacturer still set tyres on the tarmac in the Nürburgring 24-Hour Race and Endurance Series, the F3 Asian Championship, the British Truck Racing Championship (BTRC), and VW Fun Cup UK, among others. Its longstanding partnerships were joined by a growing Esports team, with 40 international drivers driving 30 different cars in online events around the world.
Stefan Fischer, managing director – product technology at Giti Tire Europe, said: "In a heavily shortened motorsports season we are delighted we still managed to participate in so many events, because it's only by driving our tyres to their maximum performance we can take the learnings from the racetrack to the streets."
All four Giti Tire Motorsport cars achieved top three finishes in their race classes at the Nürburgring 24-Hour race, with tyre management helping teams overcome terrible weather conditions. The Volkswagen Golf VI GTI CUP finished second in the SP3T class, while the trailblazing #gitiracing all-female racing team's Volkswagen Golf VII GTI TCR overcame a race crash and garage repairs to finish third.
The F3 Asian Championship completed its 2020 winter campaign ended in similarly thrilling fashion after a highly competitive five-weekend meeting which came down to the penultimate race of the season and an unfortunate retirement, handing BlackArts Racing's Joey Alders of The Netherlands the title.
In the BTRC, Giti's new fully race-prepared and liveried MAN TGX truck made its debut in the hands of Martin Gibson, the manufacturer's manager – EU Testing Centre and Motorsport UK, partnering Stuart Oliver. The duo secured two qualifying pole positions, 12 podium finishes and three first place chequered flags from 13 separate races, which included reverse grid starts. This gave them final standings of fourth and third respectively over the season.
All tyres in every competition run on GitiCompete or Giti Race-Tuned tyres, which form part of a comprehensive range of competition racing tyres which are used in events around the world. The proven technology findings are adapted to further develop its everyday portfolios.