Giti Race-Tuned v1 racing truck tyre in BTRC 2018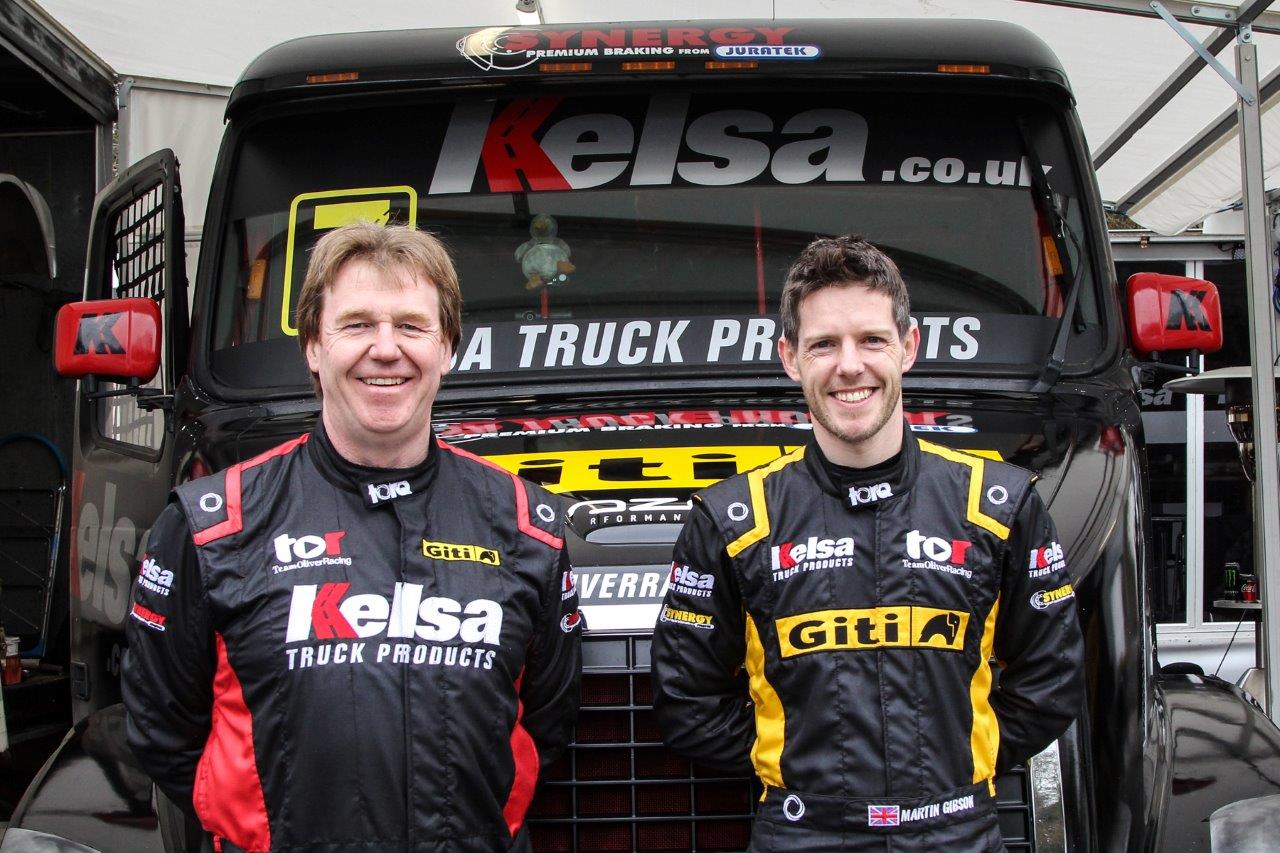 The Team Oliver Racing truck on Giti's CV Show stand launched the tyre manufacturer's involvement in the British Truck Racing Championship 2018, both as sponsor of Team Oliver Racing and through its global competition truck tyre, the Giti Race-Tuned v1.
Two events had taken place at Brands Hatch and Pembrey prior to the CV Show 2018, with the team securing pole position and an exciting win in the first race of the season as well as further podium finishes and valuable Championship points.
Team Oliver Racing is running two in-house race prepared trucks throughout the series, with British and European Truck Racing Champion Stuart Oliver driving a bonneted Volvo VNL and Martin Gibson, manager EU Testing Centre & Motorsport UK for Giti Tire behind the wheel of a Scania P1100. Both trucks weigh in at well over five tonnes each and produce in excess of 1,100 BHP.
The season comprises a further seven races, including the famous Nürburgring 33rd ADAC Truck Grand Prix, which takes place in front of more than 200,000 spectators on 30 June and 1 July. The venture marks Giti Tire's first involvement in truck racing in Europe and is part of the overall strategy to use extreme motorsport conditions to improve its everyday tyres through research and development.
The Giti Race-Tuned v1, which is available to purchase by any team in the 2018 Championship, is sized at 315/70R22.5 and has been specially designed with an even pressure distribution and footprint optimisation assuring competition cornering and braking performance. Design features include unique outside and inside shoulders, two longitudinal grooves and advanced sipes shape, orientation and distribution, while the racing compound has a special polymer for better grip, distinct functional resin for better handling and CB/silica blending for increased tear resistance.
Gibson told T&A on Giti's stand that the tyre has presented an interesting alternative to the Goodyear racing truck tyre also present in the series, as recent results suggest the Race-Tuned v1 is "a little quicker in the dry than the Goodyear, and a little slower in the wet," meaning that teams are grappling with ways to make their tyres deliver the best and most consistent performance. Giti's tyre is used in truck racing around the world, in a range of different conditions, which evince its adaptability. Gibson says its use in Australia is a good example of this, as the vehicles in the series are "slower, bigger and less prepared for racing" than in the UK.
McHugh said: "The launch of the partnership with Team Oliver Racing and the introduction of the Giti Race-Tuned v1 into European competition will take the business and our credibility to a whole new dimension, not just in terms of the R&D learnings but proving our tyre build credentials to a massive, devoted audience."
On the Giti Tire (@GTRadialUK) #CVShow2018 stand, British Truck Racing Championship partner Team Oliver displays Giti branding, Giti Race-Tuned v1 tyre (315/70R22.5). Team Oliver won the 1st race of the season at Brands Hatch, with good feedback for new #tyre. pic.twitter.com/bOUL38ZBYO

— Tyrepress.com (@Tyrepress) April 24, 2018