Giti ladies team 'inspires fans' at Green Hell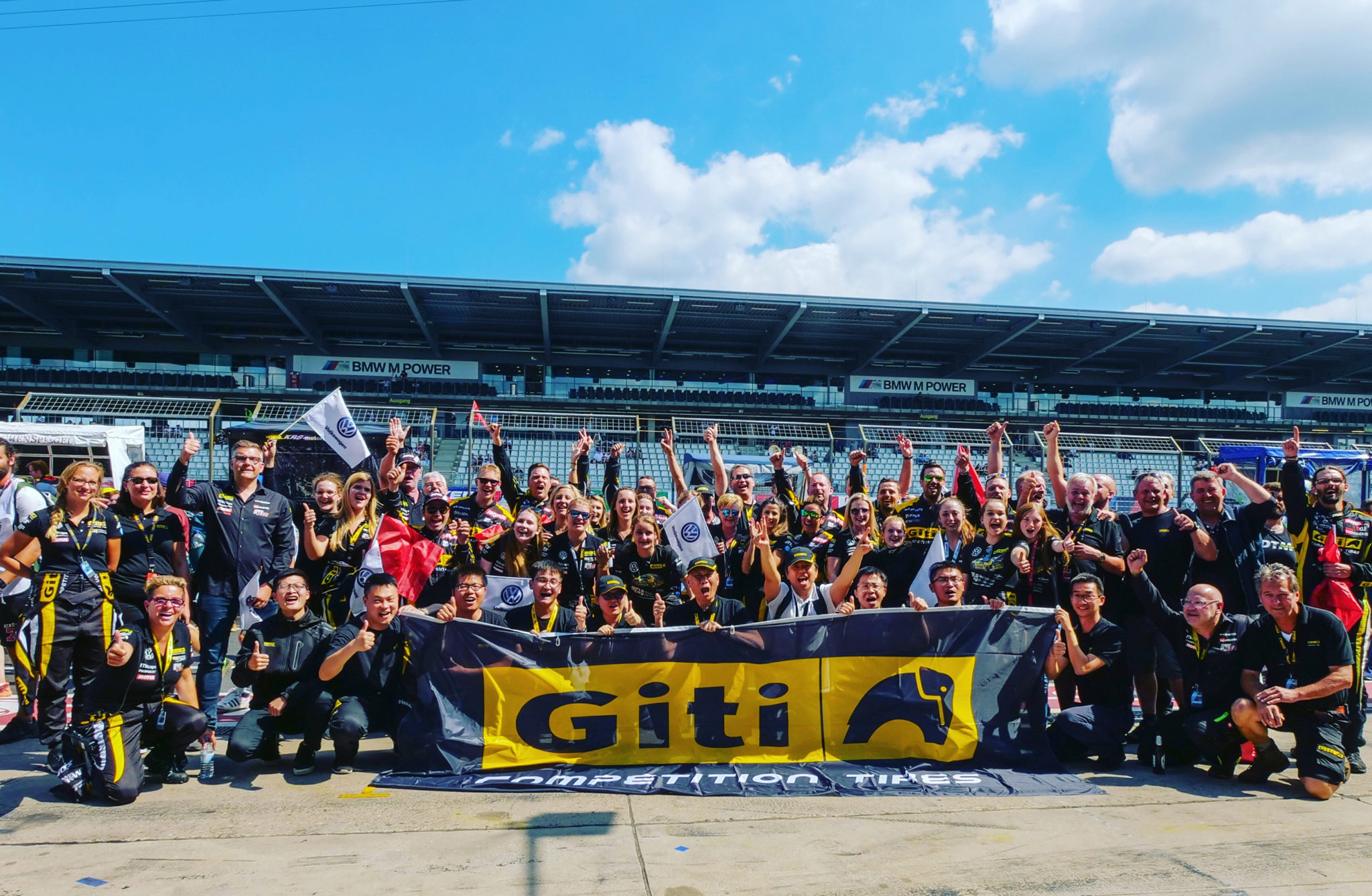 Five vehicles on the starting grid of the Nürburgring 24-Hour Race fit the GitiCompete GTR1 track tyres, including Giti Tire Motorsport, one of the 155 teams spread across 24 classes.
The all-female team had a dramatic weekend with its VW Golf VII GTI TCR. Early in their race, track debris punctured the radiator, with the sudden loss of coolant leading to total engine failure. Switching from the track to the pit lane garage, the team's mechanics worked through the night to change the engine, turbocharger and electronic control unit while its three drivers, Ronja Assmann, Carrie Schreiner, and Jasmin Preisig, stood on the sidelines, not knowing whether or not their race was over. After 14 hours the mechanics successfully completed the repair with the sun rising on the Sunday morning, at which point the team got back onto the track, cheered on by fans drawn in by the struggle to continue to compete on-track.
Although any hopes of an SP3T class win had long since been dashed, the Number 89 Golf managed to complete 98 laps and cross the finish line, achieving a creditable best lap time of 9:22.981 minutes in the process.
Meanwhile the Audi R8 LMS of Team Giti Tire Motorsport by RaceIng snatched first place in the SP8 Class, piloted by Rahel Frey, Bernhard Henzel, Pavel Lefterov and Frank Schmickler. The Audi R8 LMS GT4 of the Giti Tire Motorsport by WS Racing team came second. One of the Giti Tire Motorsport VW Golf VI GTI CUP cars finished in fifth place in the SP3 class, its sister car retiring with engine failure. Giti said that the N24 is "one of the best ways" for tyre manufacturers to test their latest products like the GitiCompete GTR1.
"Just completing the 24-hour race is a great achievement. Taking podium finishes as some of our cars did shows the inherent potential of our tyres," said Stefan Fischer, managing director of Giti Tire Europe – Product Technology. The company added that lessons learned and data gathered during the 24-hour race and other extreme testing regimes has a direct bearing on the development and ongoing improvements made to Giti road tyres. Motorsport enthusiasts and normal drivers alike stand to benefit from the insights gained under the extreme conditions of competitive racing. Giti said this is why it takes part in such high-profile motorsport events, and sponsors one-make series across the globe such as the Formula 3 Asian Championship.