Dörr Motorsport and Giti Tire achieve unexpected 2nd in class at Nürburgring 24h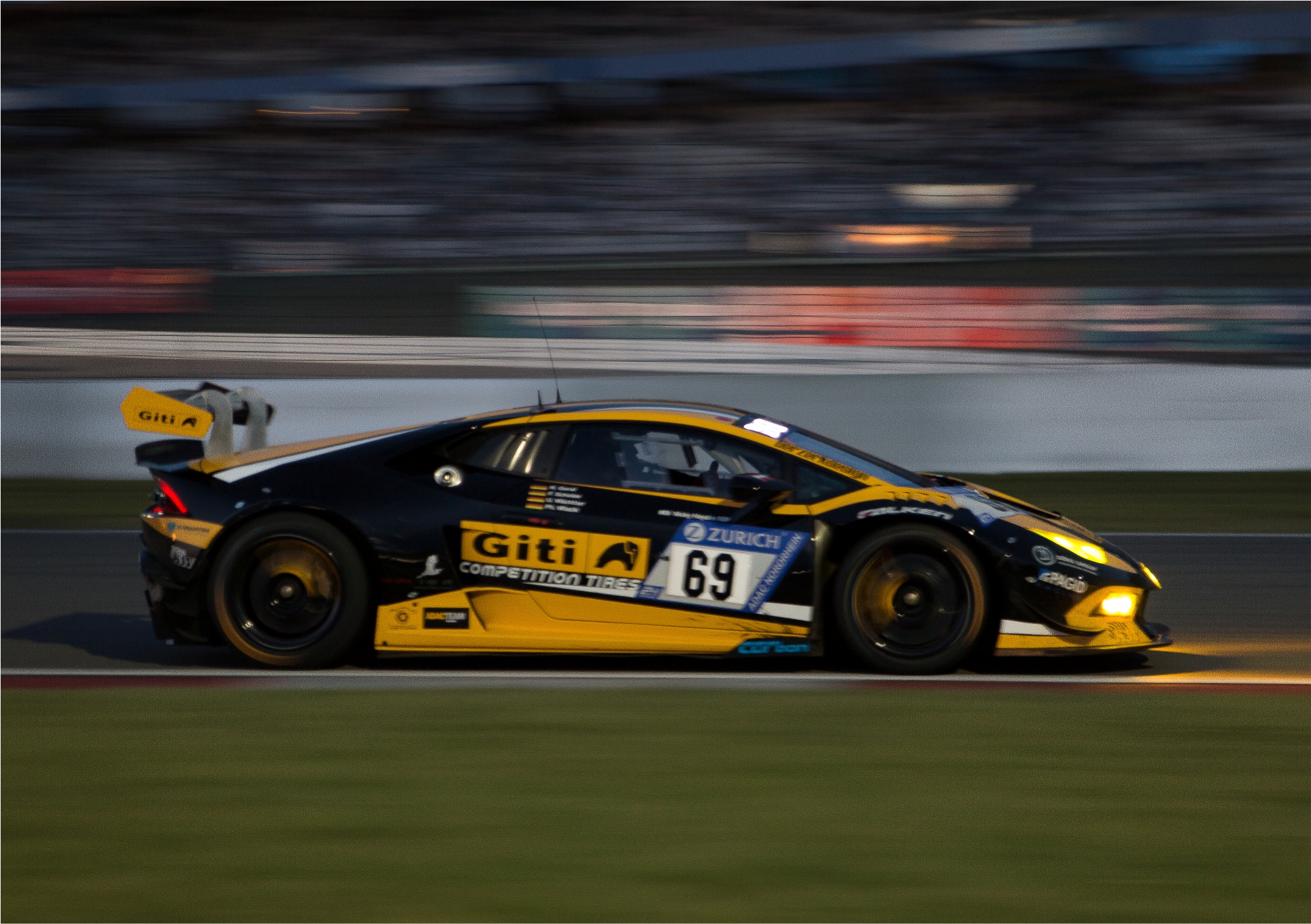 Giti Tire participated in the 45th ADAC Zurich 24h Race at the Nürburgring partnership with Team Dörr, one of Germany's most experienced motorsport companies, finishing second in the SP8 class and 40th overall. Its fastest lap time was 09:11.087 minutes. The team's Lamborghini Huracán Super Trofeo gained pole position in its class after qualifying but had its winning chances snatched away with a broken drive shaft with two hours remaining. The relationship with Team Dörr dates back to January 2017.
Car number 69 competed on the Giti Compete GTR1, tyres which have been run through the most rigorous tests and modified accordingly by Giti Tire's global R&D platforms, including its operation in Hannover, to ensure a great performance at the 'Green Hell'.
"We had never expected a pole position but we are extremely happy about this successful kickoff", says Robin Dörr, team manager of Dörr Motorsport speaking after a two-year absence from the race. "Having competed here over many years we know what we are capable of and with Giti Tire we have an outstanding and highly professional tire expert as a partner, which supports us on-site with a fully equipped team."
"It is clear to us that our focus lays on the transfer of technology from the racetrack to the street, and I am very proud that we were able to present the strong performance of our tires here at the Nürburgring", says Tobias Stöckmann, motorsport director Europe of Giti Tire. "We have collected lots of experiences as well as data during the race which will now be used for further development to ensure the continuously increasing performance and safety of our tyres.
"The ADAC Zurich 24h Race was a perfect starting point for the growing motorsports engagement of Giti Tire both in Europe and globally. Here with Dörr Motorsport we will continue to make great strides both on the track and on the road."