Giti Tire all-female VLN, French drifting success cap 'busiest motorsport year'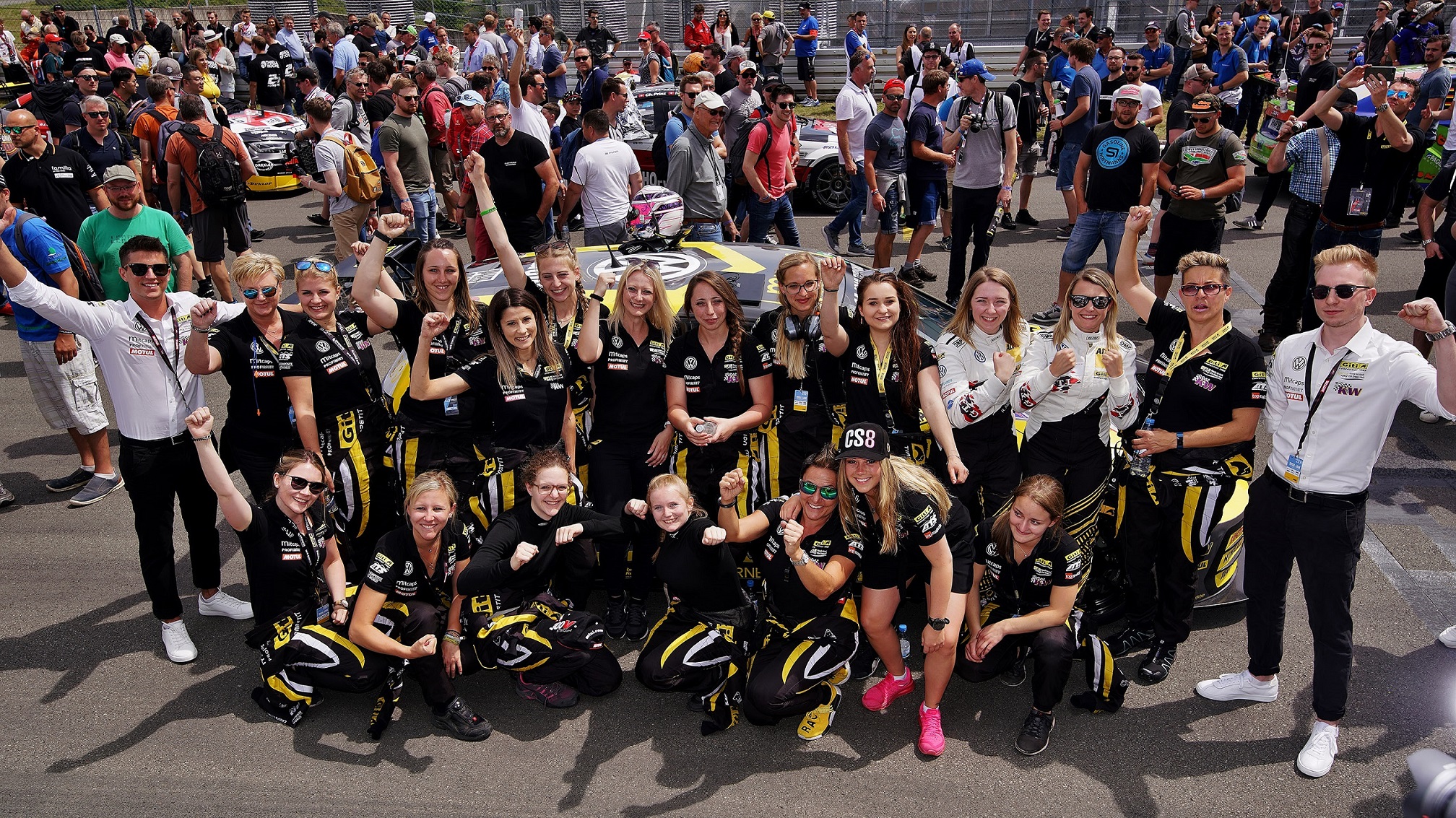 Giti Tire's "busiest year-to-date in European motorsport" was capped by two victories by Giti and GT Radial sponsored partners. The all-female racing team, 'Girls Only – Ready to Rock the Green Hell', recorded their first ever class win in the ninth and last race of the VLN Langstreckenmeisterschaft in their VW Golf VII GTI TCR. Meanwhile Benjamin Boulbes became a six-time French Drift Championship winner on GT Radial tyres.
The all-female team's win comes after it became the first all-female team to compete in the ADAC Total 24h-race of Nürburgring, where they crossed the finish line to rapturous applause after overcoming 14 hours of engine repairs.
Giti sponsored a further four cars in the famous race which included two Audi R8s which finished first and second in the Class SP8.
The brand also continued its close involvement in the VW Fun Cup, marking the fourth year it maintained its position as Official Tyre Partner and in which the fully livered GT Radial finished an amazing sixth overall place despite being the only car to regularly drive with first-time guest novices.
All cars in all competitions ran on GitiCompete GTR1 or GTR2 tyres, which form part of a comprehensive range of competition racing tyres which are used in events around the world with the proven technology findings adapted to further develop its everyday passenger car portfolios.
Drifting and truck racing

GT Radial also made a huge impact in drift with Benjamin Boulbes securing his legacy in the latest round to be crowned a six times winner of the French Drift Championship. The brand also continued to support the GT Radial Drift Team in the German Drift Racing Championship.
Both teams ran on the GT Radial Champiro SX2, an extreme performance summer tyre developed for enthusiasts who want higher levels of traction, lightning fast steering response and confident driving control in dry and wet conditions.
Truck racing also continued to be developed with Giti maintaining close ties with Team Oliver Racing's and his bonneted VOLVO VNL race-prepared truck through sponsorship and supply of its global competition truck tyre, the Giti Race-Tuned v1.
The vehicle, with a selection of other trucks from the BTRC Championship, drew a huge crowd at MotoFest Coventry where GT Radial was the main sprint circuit sponsor.
Stefan Fischer, managing director – product technology at Giti Tire Europe, said: "It has been a very busy but wonderfully successful year in terms of race results, lessons learned and data gathered.
"Extreme motorsport gives us the greatest insight into our tyre technology. It continues to allow us to develop top performing Giti and GT Radial products for the motorist and high quality Giti  truck and bus tyres.
"We will continue to maintain high profile motorsport partnerships in Europe and the entire team wishes to thank each and every partner for their passion and dedication."