Pikes Peak: 2 division wins for Yokohama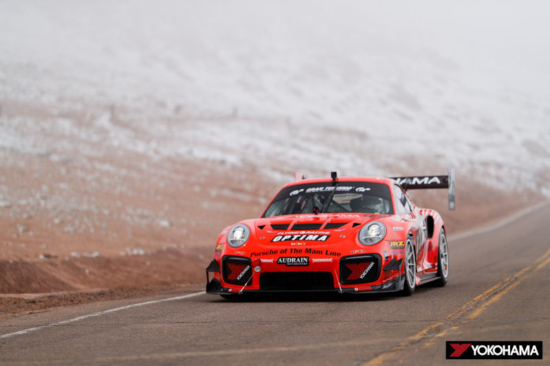 Cars running on Yokohama Advan tyres have finished first in two open tyre supply divisions of the 99th Pikes Peak International Hill Climb, which took place in Colorado, USA, on 27 June. The division champions were Raphael Astier, driving a 2015 Porsche BBI Turbo Cup in the Pikes Peak Open Division, and Randy Pobst, driving his 2021 Tesla Model S Plaid in the Exhibition Division.
The Pikes Peak International Hill Climb has a long and illustrious history dating back to 1916. It is also known as the 'Race to the Clouds' as the course starts at an elevation of 2,862 metres and covers almost 12 and a half miles before reaching the finish line at an altitude of 4,300 metres.
The winner of the Porsche Pikes Peak Trophy by Yokohama division also competed in a car equipped with Yokohama tyres, as did all drivers participating in this particular division.