Audi approves Hankook tyres for e-tron GT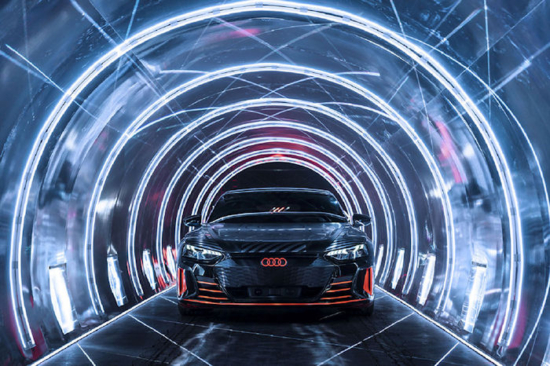 In April, Goodyear shared that the new Audi e-tron GT is available factory-fitted with a 21-inch version of its Eagle F1 Asymmetric 5. Hankook Tire reports it is also supplying original equipment tyres to Audi's electric performance saloon; the Hankook Ventus S1 evo 3 ev will be fitted to the e-tron GT in size 225/55R19 XL 103Y on the front axle and 275/45R19 XL 108Y on the rear.
"The development of an e-tyre is particularly complex," says Sanghoon Lee, president of Hankook Tire Europe. "Therefore, it is now paying off that we expanded research in this area early. Our company is now represented on several premium models in the electric sports car segment, including the Audi e-tron GT, and has established a very good position in this segment overall."
To tailor the Ventus S1 evo 3 for the Audi e-tron GT and its quieter electric running, Hankook's tyre developers adapted the tread pattern to reduce noise by approximately three decibels. They also reinforced the tyre with bead-packing technology to help it cope with stresses generated by the high performance of electric sports cars and gave it a high lateral stiffness for particularly precise handling, even at high speeds. Comfort was also an important consideration.
We can be proud of the result
"Our tyre has to bring the very high drive power of the Audi e-tron GT to the road and at the same time deliver the low rolling resistance that is a key factor in electric vehicles, for high efficiency and range," explains Klaus Krause, head of Hankook's European Research and Development Centre, "We can be proud of the result."
In order to more effectively meet Audi's development brief, Hankook optimised the vulcanisation process for the tyre compound to ensure the right balance of temperature, timing and pressure. The tyre maker reports that the Ventus S1 evo 3 ev achieves 30 per cent greater durability compared to a standard tread compound. Abrasion performance has been improved by five per cent compared to the conventional model and overall rolling resistance has been reduced by 13 per cent.