Two reasons European drivers choose all-season tyres – Nokian survey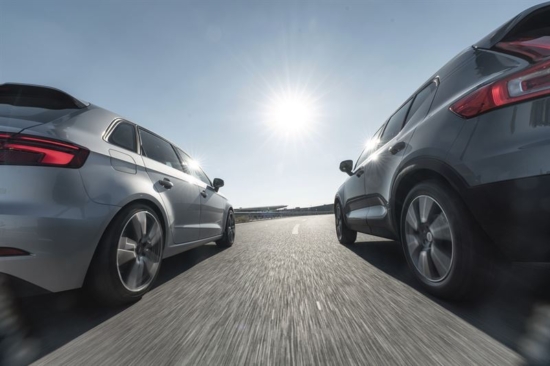 More than half of European drivers with all-season tyres choose them for their convenience as all-season tyres do not need to be changed twice a year. Another reason, according to the survey conducted by Nokian Tyres in the past year, is the safety aspect. 50 per cent believe that all-season tyres are safe enough to use throughout the whole year in central Europe and they meet all the regulatory requirements for winter tyres. The survey was conducted in four countries: Germany, France, Italy and Poland. The new Nokian Seasonproof  all-season tyre is designed for drivers who need reliability and first-class safety for snowy and slushy winter days but who also want top-notch performance and effortless driving feel in the summer.
Read our sister site WhatTyre's most recommended all-season tyres for 2021, the winner of the inaugural WhatTyre All-Season Tyre of the Year, and why an all-season tyre was WhatTyre's pick for the overall 2021 Tyre of the Year.
"The growing need for added safety in unexpected wet and snowy conditions, even out of season, is one of the major reasons why a number of European vehicles are fitted with tyres, which can handle all the varying weather," says Catja Wiedenmann, The Head of Marketing in Nokian Tyres Europe.
According to the survey, European drivers specially valued safety in all weather conditions throughout the year. This is an important fact, since weather conditions in Europe are extremely varying, according to the Global Climate Risk Index.
Grip and handling with good wear and tear resistance and safe winter properties in changing environment were also among the most relevant properties. Drivers that took part in the survey stated that they choose all-season tyres for two reasons: convenience and safety. The usually high prices of all-season tyres are one reason why many households still prefer seasonal ones though. Convenience is the main factor for Italian drivers with 70 per cent of them agreeing to some extent, followed by 63 per cent of German drivers. For Polish drivers, safety is the most important issue with 74 per cent agreeing that all-season tyres are safe enough for all seasons, followed by French and Italian drivers with 56 per cent and 54 per cent respectively.
However, the study participants still wish for some improvements in all-season tyres. The biggest wish is for manufacturers to improve fuel efficiency followed by good wear and tear resistance as well as the purchasing price. When it comes to driving on snow and slush, especially Italian drivers (41 per cent) have concerns as do German and French drivers (34 per cent and 35 per cent respectively), because they believe that the local weather in winters still require winter tyre properties.
Nokian Seasonproof – Convenience meets safety
Nokian Tyres launched a new product family last autumn, Nokian Seasonproof and Nokian Seasonproof SUV, which offer safety and year-round convenience for Central European drivers.
All sizes come with the Snowflake symbol (3PMSF), which indicates that the tyre has been officially approved for winter use. The product range offers sizes for modern passenger cars, SUV and CUV with a selection of 64 products from 14 to 19 inches, with speed ratings of T, H, V and W.
All-season market is growing
The survey shows that most respondents use tyres being less than two years old, meaning they are still on their first set of all-season tyres. This number is the highest in Poland with 67 per cent, followed by Germany with 57 per cent. In addition to that, 77 per cent agree that climate change and milder weather in winters will make all-season tyres more interesting for consumers in the future.
The generic market growth rate for all-season tyres is already high with 20-25 per cent, so this market will continue to grow strongly in the future and the survey mirrors this sentiment: 70 per cent of the respondents would definitely buy all-season tyres again for their car.
Nokian's data is based on an online survey by YouGov research company for Nokian Tyres. The survey was conducted in four countries (Germany, France, Italy and Poland) with a sample of 300 all-season tyre users from each country. The aim of the study was to analyse the sentiment towards all-season tyres as opposed to seasonal tyres and the reasons behind this decision.