4×4 tyre sales remain strong, but SUV sub-segment growing twice as fast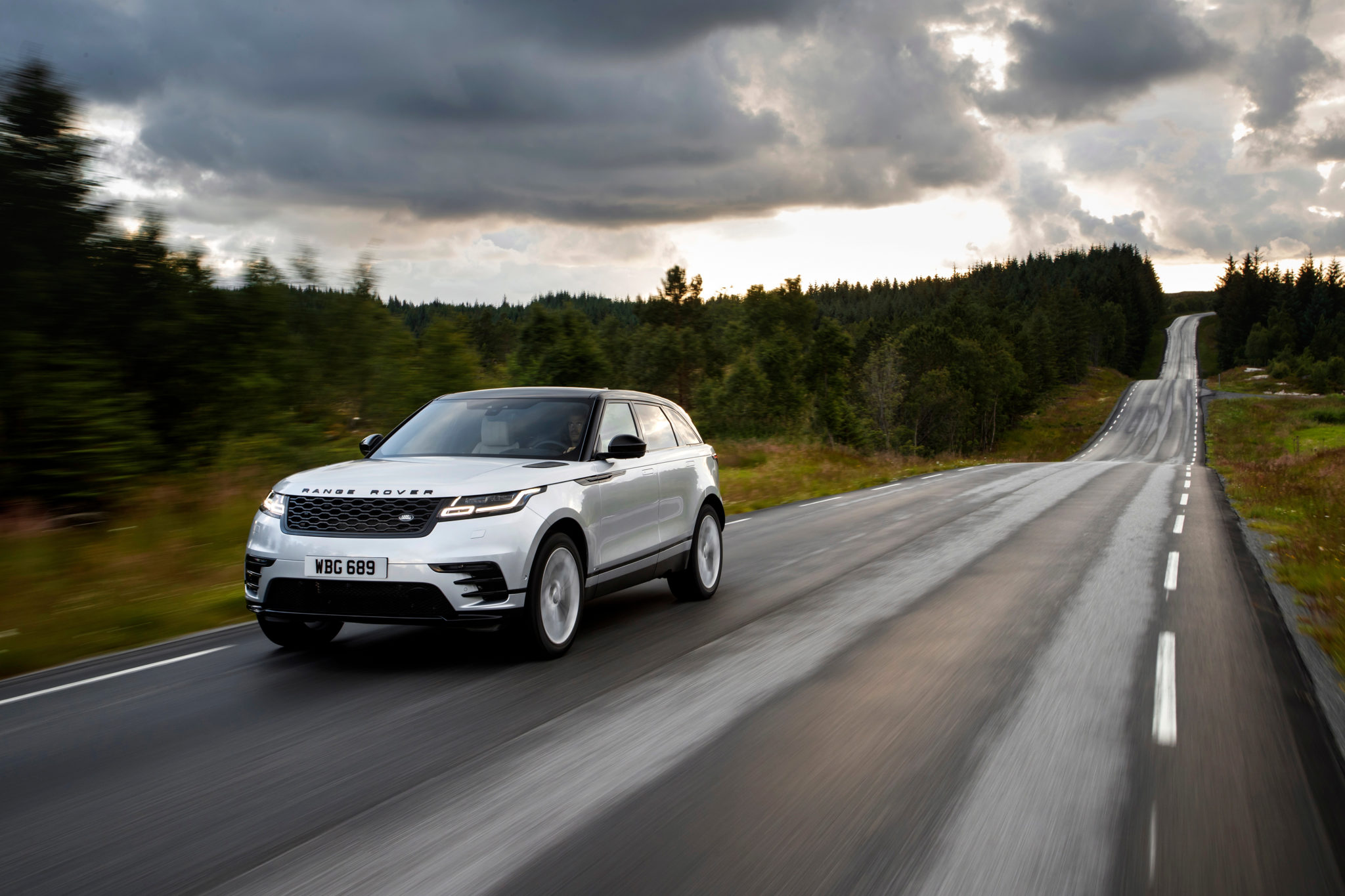 Last month we heard that, according to the latest market data collated by analysts at GfK, both the value and the volume of the overall sell-out UK car tyre replacement market decreased in 2019. However, the value-rich SUV tyre sub-segment and its all-season tyre sub niche continue to show encouraging signs of growth. So, with this in mind, the March magazine's SUV tyre feature takes a closer look at the latest trends in this particular market space.
As always, GfK's data is based on the company's "panelmarket" of tyre retail sell-out sources. It compares the period from January 2018 to December 2018 with January 2019 to December 2019 and the headline data is encapsulated in the below infographic. The first column shows growth of the panelmarket in value and volume during the last 12 months, comparing the whole range of sizes with greater-than 18-inch diameter products. Column two shows brand segmentation, comparing all sizes with greater-than 18-inch diameter products. In the cases of both column one and column two the idea is to contrast whole-segment performance with UHP performance. The third column shows percentage growth of the all-season 4×4/SUV tyre panelmarket in terms of both volume and value during the last 12 months. This is split by all sizes and greater-than 18-inch sizes. Finally, column four shows the top five sizes in the 4×4/SUV tyre panelmarket.
Looking at the whole 4×4 and SUV tyre segment, the short story is that – despite the overall passenger car tyre space having become somewhat stagnated during 2019 – it is clear that 4×4 tyres are still in growth mode. According to GfK, the market grew by 7 per cent in value terms during 2019, compared with the previous year. Likewise, market volumes also grew 7 per cent. This means prices are likely to have remained static compared with last year. This should not be seen as any kind of failure though. If you look at the same data across the passenger car tyre market as a whole, you can see that both volume and value stagnated. Therefore, while flat overall, a 7 per cent value improvement represents comparatively good progress.
However, 4×4 and SUV tyres with rim diameters greater than or equal to 18 inches showed even stronger growth. And since many off-road orientated 4×4 tyre fitments are based around 16-inch diameters, we can assume that this data represents the SUV part of the segment. With this in mind, GfK's data shows that 18-inch plus SUV tyre share of the panelmarket grew 10 per cent, while volumes grew an impressive 19 per cent. Therefore, while value is growing strongly there are signs its growth has peaked. Nevertheless, SUV tyres remain high value and high margin products and growth within this sub-sector also remains strong.
Looking at the data split by brand tier we can see that premium branded 4×4 and SUV tyres are the big winners with their share of the panelmarket increasing 4 percentage points to 60 per cent. At the same time budget product share grew 2 percentage points to 11 per cent, which means mid-range brands have suffered from pressure at both ends of the market. As a result, mid-range share fell 6 percentage points to 29 per cent during the period. This equates to a more than 20 per cent squeeze on the mid-range position in one year, meaning there is an increased polarisation in the SUV and 4×4 tyre market in terms of brand tier.
However, things are a little different when the same data filters out greater-than 18-inch products only. Here the panelmarket is dominated by the top end companies, with premium brand share up three percentage points to 76 per cent. Mid-range products fair better in this sub-segment than in the overall market, but their share still fell 4 percentage points (again, about 20 per cent) to 19 per cent of the market. This leaves budget brands occupying just 5 per cent of the high-performance SUV tyre sub-segment up 1 percentage point compared with the same period in 2018. Taking the overall market and value and volume data together with the brand tier charts suggests that premium brand products are driving price growth in both the overall 4×4 tyre segment and the top-end SUV tyre sub-segment.
But all this talk of segments and sub-segments overlooks the fact that there has been a strong shift towards seasonally specialised tyres. While this has been a noticeable trend in the overall tyre market, the data is particularly marked in the 4×4 and SUV tyre segment. Here, all-season tyres represent the biggest part after general or "summer" tyres. The value of all-season tyres increased 9 per cent in during 2019 just ahead of an 8 per cent increase in overall volume. However, in products greater than 18-inches in diameter the trend line went skyward almost twice as fast. When it comes to 18-inch plus all-season SUV tyres, the value of this particular niche increased a whopping 19 per cent in 2019. All-season SUV volumes also increased 19 per cent. Taken in the context of the rest of the data, this suggests the strong growth of 18-inch SUV all-season could be seen as the key driver of broader SUV tyre value growth and overall 4×4 and SUV tyre value growth. In other words, premium, high-performance all-season SUV tyres are the fastest growing and an increasingly valuable part of the wider 4×4 and SUV tyre market. This trend is particularly noteworthy when you consider the context of similar growth in data take six months earlier for the year between July 2018 and July 2019.
SUV sizes now dominate UK 4×4 and SUV tyre sales
Once again, the top five sizes in the UK 4×4 and SUV tyre panelmarket are 17-inch plus diameter fitments. However, while 235/60 R18 remains static in terms of share on 7 per cent – along with 215/55 R18 (5 per cent) and 215/60 R17 (4 per cent) – fourth and fifth positions show some developments.
235/55 R19 is currently the fourth most popular 4×4 tyre size, with 4 per cent market share. This is significant because fourth positions previous occupant (255/55 R19) had its position with 3 per cent share. Indeed, 255/55 R19 fell off the top five in this year's table with 235/50 R18 taking fifth position, again with 4 per cent share. As a result, the top five size now occupy 24 per cent of the market compared with 22 per cent in the year to July 2019. This might not sound like a big development, but it represents a roughly 10 per cent shift in favour of these particular sizes in just six months. However, the overall trend stays the same. There may be fewer 19-inch sizes than before, but every one of the top five is a 17-inch or larger fitment and therefore SUV sizes dominate the 4×4 market.
Overall, while there is evidence that volume and price growth has slowed a little, the 4×4 tyre segment remains very healthy and is still growing fast. This particular the case when it comes to larger SUV sizes. Premium and to a lesser extent budget brands are the ones benefitting from this trend, but the all-season SUV tyre niche is where the action is. In other words, the most profitable part of the 4×4 tyre segment appears to be premium-branded UHP all-season SUV tyres.