Some all-season 4×4 tyre sales growing despite lockdown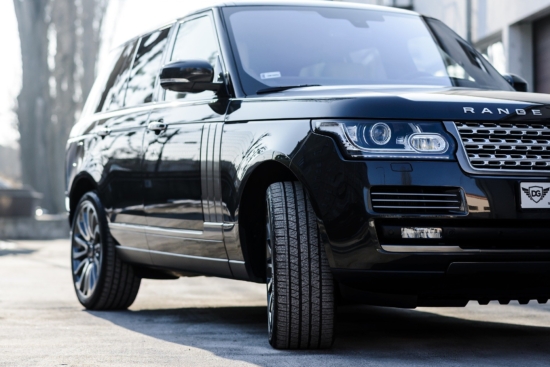 The latest data might show that 4×4 replacement tyre sales are down 6 per cent, however Tyres & Accessories asked market analysts GfK how past trends compare with current realities and found: 4×4 tyres have been hit by the effects of the Covid-19 pandemic, but far less than most other segments. At the same time, the all-season 4×4 tyre sub-segment witnessed some examples of positive growth.
As is has previously been the case, GfK answered our questions in the form of an infographic as well as some further supplementary data. But before we go into details, it is worth looking at the wider trend. On a European level, the increasing rim size of replacement tyre demand is being driven by growing 4×4 and SUV take-up. Between 2018 and 2019 these equated to roughly flat passenger car growth across the continent and a 3 per cent increase in light truck sales (which could include an up to 50 per cent share of pickups); and a 4 per cent increase in 4×4 registrations. The point is that, since these vehicles were bought in the year or so before corona, whatever effects of the pandemic on new vehicles sales replacement tyre sales for these vehicles remain for 2020 and 2021.
UK 4×4 tyre sales down 6% by value and 7% by volume
But what does the data up to June 2020 tell us about the Covid-related trough in market demand? GfK's infographic compares 4×4 and SUV tyres in the analysts tyre panelmarket during the period between July 2018 to June 2019 with July 2019 to June 2020.
The first column shows percentage growth within the panelmarket in value and volume during the last 12 months. This is further broken down in order to compare all sizes with those greater than 18-inches in diameter and above. In short, UK 4×4 tyre sales fell 6 per cent by value during the period and 7 per cent by volume. At the same point last year, these figures were showing 7 per cent and 8 per cent increases respectively. However, things were not so bad at the UHP end of the 4×4 tyre segment. Split the data out by 18-inch and above rims and value fell 4 per cent and volume 3 per cent during the period.
Premium panelmarket share continues to increase, despite corona pressures
Column two visualises brand segmentisation in 4×4 and SUV tyres. Once again, the overall market is compared sizes with 18-inch diameters and above products. Here we can see the continued growth of both the premium and budget segments at the expense of mid-range tyres. Premium 4×4 tyre sales now represent 48 per cent of the market, up one percentage point, while budget tyres grew strongest (up 2 percentage points, roughly 10 per cent) to 22 per cent. As a result, mid-range tyres now occupy 30 per cent of 4×4 tyre sales, down 3 percentage points.
However, the picture is very different at the top end of the market where – historically – the biggest gaps between premium and budget price and performance can be seen. In the 18-inch and above 4×4 tyre sub-segment, premium tyres dominate, with 56 per cent share of the panelmarket. And despite corona, even this strong position represents a 1 percentage point increase compared with last year. As in the general market, budget tyre sales grew as well, but even with a 1 percentage point increase budget tyres still only represent 18 per cent of the top end of the 4×4 tyre market. In-between, mid-range tyres reportedly represent 25 per cent of the panelmarket, down 2 percentage points.
As a result, the 4×4 tyre sector is best described as an increasingly premium product sector, facing growing challenges from the bottom end of the market.
UHP all-season 4×4 sales still growing
If the move towards all-season tyres has been an increasingly important trend in the overall market, it is even more important in the 4×4 tyre sector. Last year's data showed that sales of all-season 4×4 tyres grew 23 per cent in terms of volume compared with the previous period. This time round all-season SUV tyre sales were down 1 per cent in terms of both value and unit sales. However, column three doesn't just show the percentage growth of the overall all-season 4×4 and SUV tyre panelmarket, it also breaks down the overall data by sizes greater than or equal to 18 inches in diameter. Here, things are considerably more positive, with UHP all-season tyres growing two percentage points in terms of both value and unit sales.
As far as sizes are concerned, when you consider the 4×4 and SUV panelmarket as a whole, the first three sizes are the same as they were this time last year. Percentage shares, however, have been growing in some of the key sizes. As a result, while the top five sizes accounted for 23 per cent in June 2019, this year they account for a percentage point more at a total of 24 per cent.
235/60 R18 remains the leading size in the market, with a stable share of 7 per cent. 215/55 R18 is second, with a 6 per cent share of the panelmarket, up one percentage point. 215/60 R17 remains third, but it didn't grow its share of the market this year – retaining 4 per cent. 235/55 R19 is the next month popular size, with a four per cent share of panelmarket, up 1 percentage point compared with last year where this positive was occupied by 235/65 R17. This list of the five most popular 4×4 and SUV sizes is rounded off by 235/55 R18, with 3 per cent share of the market – a position that was held by 235/55 R18 at the same point a year ago.
Taken together, all the different data shows that while 4×4 tyres have shown strong growth in recent years and been a saviour of the market in many respects, this year even these larger-than-life products have taken a hit. However, compared with he market as a whole 4×4 and SUV tyres are still less affected than other areas. And the UHP all-season 4×4 sub-sector is still in growth mode…just. Therefore, despite all the headwinds and pressures facing the passenger car tyre sector in general, the 4×4 and SUV segment remains a good opportunity for those looking to strengthen their business in the post-lockdown environment.