18 and 19-inch 4×4 tyres sizes experience price recovery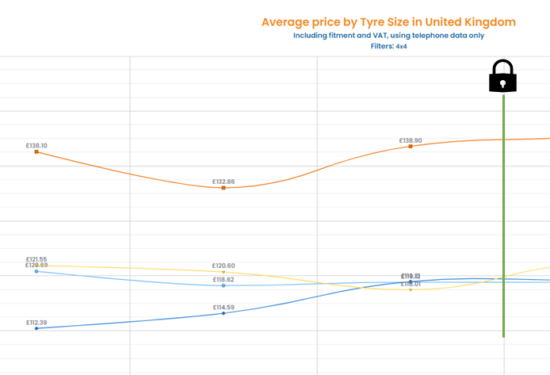 4×4 tyre sales may have fallen due to the effects of coronavirus and lockdown, but prices in certain key sizes are actually higher than they were before those challenges presented themselves at the start of the year. Tyres & Accessories spoke to tyre market and pricing data experts Encircle Marketing in order to learn the details.
When you break the data down by size, a number of interesting trends are immediately identifiable. Firstly, there was a clear pre-lockdown price fall in February. The average price of a 255/55 R19 V tyre, for example, fell almost £6 from £138.10 to £132.86 between January and February. However, the average price of this size recovered to a point higher than the January starting point in March (£138.90).