First OE tyre supply from Nexen's Czech plant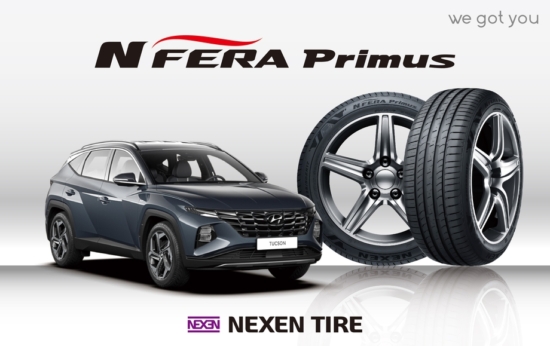 Nexen Tire shares that it began shipping tyres to Hyundai for original equipment fitment on the fourth-generation Tucson in January. Hyundai Tucson models sold in the Middle East, Africa, and Latin America wear the Nexen N'Fera Primus in sizes 215/65R17, 235/55R18, and 235/50R19. This deal represents the first occasion that Nexen's European manufacturing plant in the Czech Republic has supplied OE tyres.
Operations at Nexen Tire's Czech manufacturing plant in Žatec are currently stable despite the COVID-19 pandemic, and Nexen considers the OE supply of N'Fera Primus tyres as a "historic milestone" for the 2019-opened plant. With the stabilisation of its European production, Nexen Tire intends to continue increasing its market presence by expanding activities within the original equipment sector. Some 30 car manufacturers are located within a 400-kilometre radius of the Žatec plant.