Nexen Tire inaugurates European plant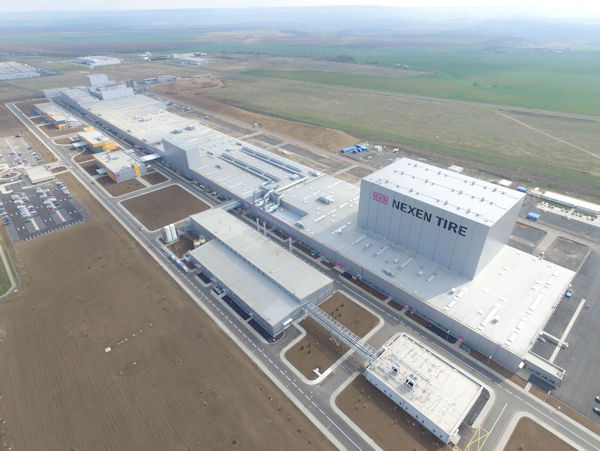 An official opening ceremony is being held today for Nexen Tire's new tyre factory in Žatec, Czech Republic. Numerous dignitaries have attended the event, including Petr Očko, the country's Deputy Minister of Industry and Trade, Travis Kang, Nexen Tire's global chief executive officer, and Byung-Joong Kang, the company's chairman.
Nexen Tire has invested approximately US$1 billion to set up its new 650,000 square metre plant within the Triangle Strategic Industrial Zone in Žatec. The facility entered operation in late April and should reach an annual production capacity of 3 million passenger car tyres this year. Capacity is expected to rise to 11 million tyres per annum by 2022.