Nexen breaks ground on Zatec, Czech Republic plant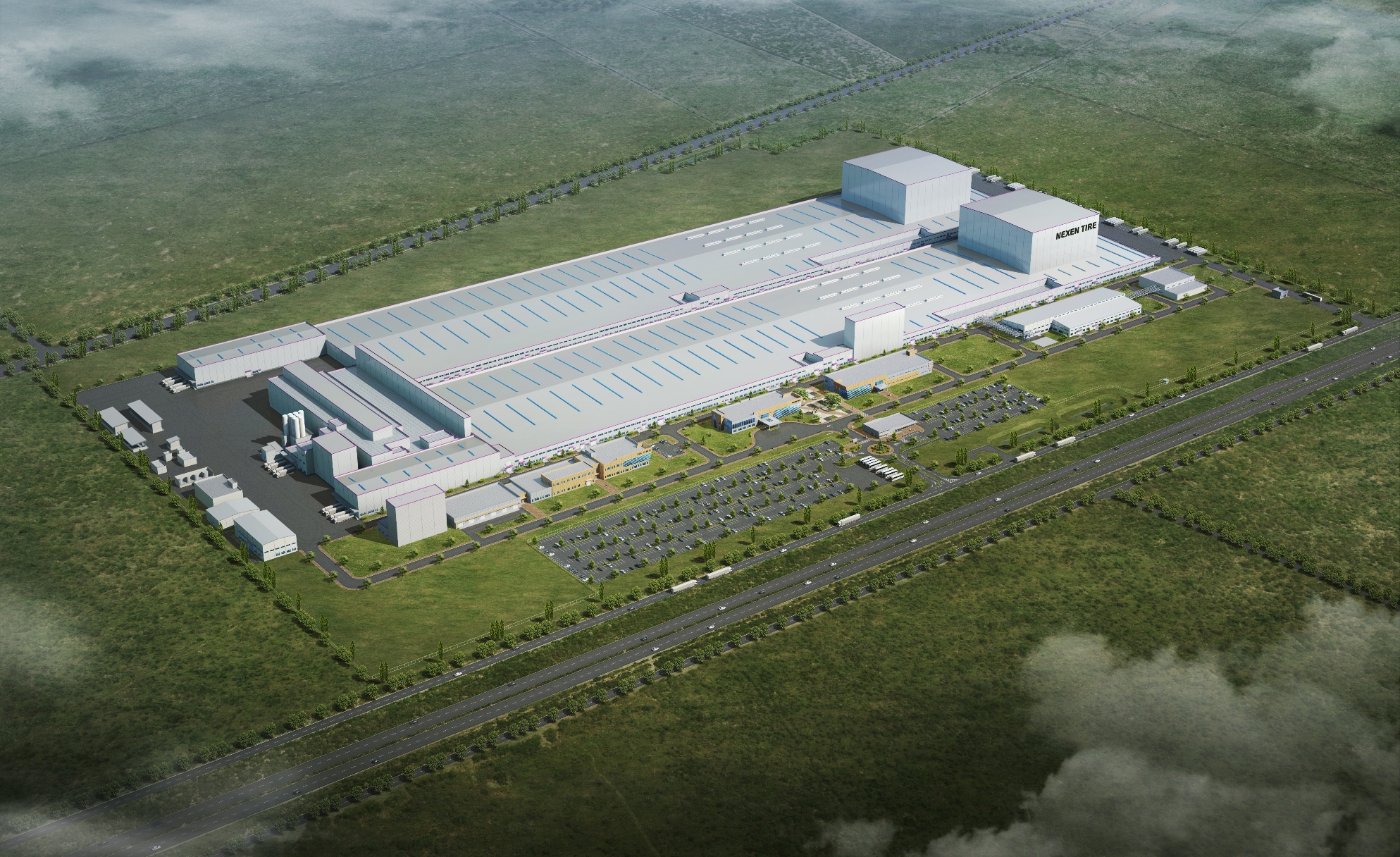 On 1 October 2015 Nexen Tire broke ground on the site of its new plant in Zatec, Czech Republic. The company has committed to investing more than 829 million euros in building the new plant on 650,000 square metres of land in Zatec.
Nexen Tire plans for the plant to be operational by 2018 and then to gradually increase its annual production capacity to over 12 million units, based on prevailing market conditions. It is expected that the new plant will create more than 1,000 jobs in the region.
"The new plant in the Czech Republic is our second manufacturing facility outside Korea, after the one in Qingdao, China. It will serve as significant momentum for the company to make another leap forward" said Nexen Tire chairman Kang Byung-Joong. "I think it will provide a great opportunity to become a global top player amongst the world's tire manufacturers by strengthening our presence in the European market."
The ceremony was attended by Nexen Tire executives, including chairman Kang Byung-Joong and president Kang Ho-Chan, as well as Prime Minister Bohuslav Sobotka and his cabinet members. Also in attendance were Ústí Governor Oldřich Bubeníček, Zatec Mayor Zdenka Hamousov, and approximately 300 guests, including European buyers, dealers, and local residents.
The construction of the new plant in Zatec was planned in order to meet the growing demands of the European market, and to ensure a stable supply of original equipment (OE) tires for global car manufacturers, including Volkswagen, Renault, Skoda, SEAT, and others.
The Czech Republic is strategically located to serve as a bridge to the Eastern European market, which has been emerging as a promising market for the rest of Europe, and to provide easy access to the biggest European markets, such as Germany, France, and the UK. Indeed delivery time from Nexen Zatec plant to Stapleton's Letchworth warehouse (Stapleton's being a key distributor of Nexen products in the UK) will be between 12 and 20 hours by road from February 2018.
In addition, Zatec, where the new plant is located, features many favourable attributes, including a large stable workforce. Currently, there are approximately 30 car manufacturers within a 400 km radius of Zatec, providing Nexen Tire a good location for supplying original equipment tyres – something that clearly part of the intention for this facility.