RH Claydon commences Triangle UK distribution as Tym ceases trading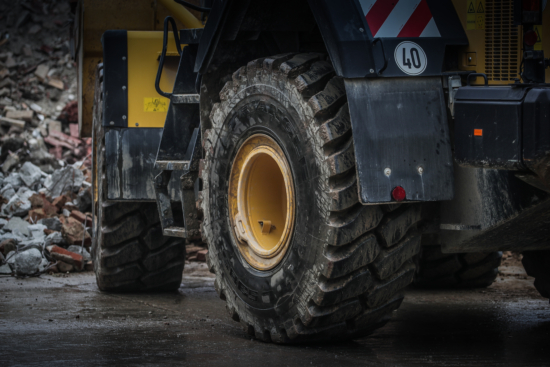 Wholesaler to 'build strong relationship' with Chinese manufacturer as it takes over UK distribution for brand's truck, earthmover tyres
RH Claydon has today become the exclusive UK distributor of Triangle truck and bus and off the road tyres. The change of distributor for the brand follows Tym International's decision to cease trading on 30 October. The specialist tyre importer-wholesaler, in which Triangle took a strategic holding in 2013, announced its liquidation in early September. Tym's managing director, Steve Eke, has since been appointed UK & Ireland sales director of Triangle Tyre Europe. The Chinese tyre manufacturer, among the country's top five according to Tyrepress data, set up a new European team headquartered in Milan in 2017 under general manager Corrado Moglia. Commencing its distributorship, RH Claydon stated that it looks forward to building a strong relationship with the brand.
From the beginning of their new partnership, Triangle and RH Claydon said they would work together to leverage the recognised range of performing products and commercial activities to grow further in the British market.
Ruby Claydon said: "We are truly excited by the opportunity to enter the market with an agreement with such a leading brand. We are looking forward to building a strong relationship with Triangle and serve both our current customers as well as new ones with quality products."
Steve Eke comments: "We are proud of establishing a long-term distribution agreement with RH Claydon, to continue the good work done for many years by TYM International."
RH Claydon and Triangle
Founded in 1953 RH Claydon has established a strong reputation as specialist tyre wholesaler. The family owned business provides full national coverage through six strategically located regional warehouses. It has an extensive product range, supported by same or next day delivery across the country and a robust B2B system.
Triangle Tyre, since the beginning of its European operations in 2017, has worked extensively on its distribution model across Europe. It has appointed professional operators by country, in the process improving the brand's reputation and visibility. While it supplies a broad range of tyre segments, Triangle has achieved significant penetration in the global TBR and OTR segments. Recent years have seen a sustained growth of the brand through the introduction of new products in all business segments, participation to industry fairs and a structured sales and marketing approach, Triangle says. It concludes that it has consolidated a double-digit European market share in the OTR segment.