Tym International ceases trading, RH Claydon takes over Triangle OTR and truck tyre distribution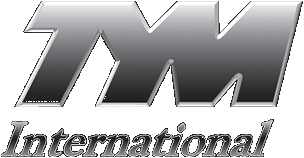 Tym International will cease trading from 30 October 2020, effectively winding up the tyre import and wholesale business specialising in Far Eastern-produced and OTR tyres. Writing in a letter dated 8 September, managing director Steve Eke explained "the decision to cease has been forced upon the company by others that control the majority of the shares in the business". Tyres & Accessories understands that the combination of recent business pressures caused by EU anti-dumping truck tyre tariffs and then coronavirus caused major shareholders to withdraw their investment.
The Triangle tyre distributorship that has been a key part of the Tym's business in the passenger, earthmover and truck tyre sectors will transfer to well-known wholesaler RH Claydon. RH Claydon becomes the exclusive distributor for the earthmover and truck sectors.
RH Claydon enters OTR tyre market with Triangle earthmover and truck tyre distribution
For its part, RH Claydon representatives wrote: "RH Claydon are pleased to announce that they will take over the exclusive Triangle agency for truck and earthmover from 1 November 2020. We are excited at the opportunity to enter market and we aim to continue the excellent service that Tym International Ltd have provided customers. We look forward to continuing the relationships with current Triangle customers as well as introducing new customer to the Triangle brand".
In mid-2013 Triangle Tire announced that it had taken a 10 per cent strategic shareholding in Tym, something that reflected the Chinese tyre maker's confidence in Tym's business as its chosen UK tyre distributor. As for what will happen to Triangle's shareholding now, T&A understands that Tym will enter into a "members voluntary liquidation" early in 2021, upon realization of the shares all shareholders will received their share values, this includes Triangle.
It marked a sad day for managing director Steve Eke who wrote: "It is with profound sadness and regret that I…announce Tym International Ltd will cease to trade effective from 30 October 2020. Tym commenced trading in 2004 and many of our valued clients have become friends to myself and the team based in Kings Lynn."
Eke thanked those partners and colleagues, saying: "I take this opportunity on behalf of myself and my entire team at Tym International Ltd to offer sincere thanks for your business and friendship over the many years and wish your company every success in the coming years."