Triangle Tyre appoints new European team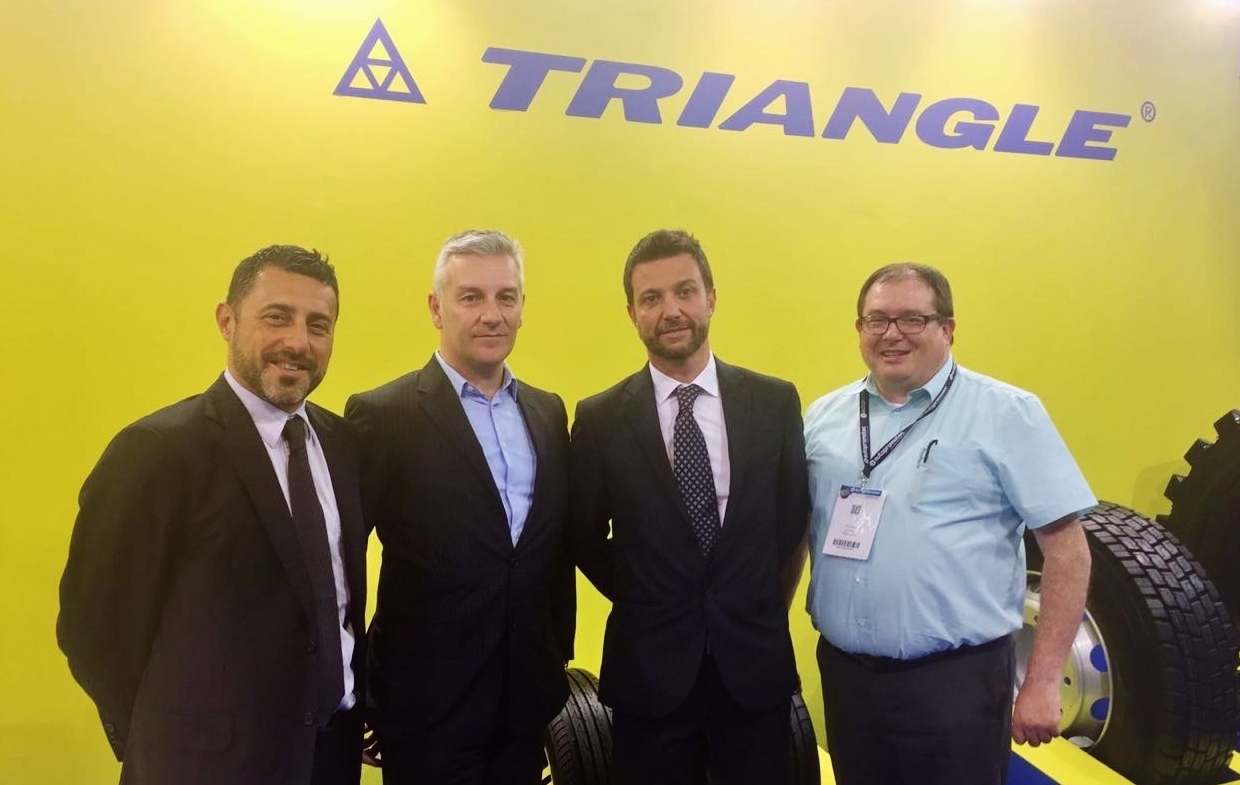 New European headquarters in Milan
Following Triangle Tyre's initial public offering (IPO) in 2016 on the Shanghai Stock Exchange, the company has raised capital to drive its business forward. As a result, the Weihai-Shandong based company has initiated a globalization process aimed at increasing its shares in the most strategic markets. This means the establishment of new European Headquarters in Milan, Italy and a newly appointed European team. Triangle Tyre has chosen Corrado Moglia to lead its European growth agenda, as general manager for Europe. Moglia is a tyre veteran with more than 25 years of experience in the industry with Bridgestone, Marangoni and Giti Tire in his career, with his latest position in Giti being managing director for Latin America and Europe.
Moglia has already started building the European team by appointing Angelo Giannangeli as European marketing director, Mirco Spiniella as European business development director and John Ruddy as European OTR manager.
Giannangeli has spent 17 years in tyres, covering several international management roles in Pirelli and later Giti Tire, in both sales and marketing.
Spiniella is coming from the role of business development director in Cooper Tire Europe and a prior experience in Sales and Marketing positions within the Marangoni group.
John Ruddy started his career in Bridgestone in 1990 and later in 2005 he worked with Triangle distributor in Ireland and ultimately joining Triangle in 2012 to mainly support OTR sales in Europe.
The aim is for quick organic growth by increasing sales and revenue, develop a new marketing approach and reach ambitious shares in the European market scenario.
Corrado Moglia, general manager – Europe, said:
"We are very proud to represent a company with such great ambitions. We are confident that the European team will be able to face the challenges of these highly demanding markets through the support of our reshaped product range, marketing investments and our latest innovation strategy."
"The team at Triangle Tyre Europe will motivate the current customers to grow in their respective markets and will fill the gaps in markets where our presence is weaker. Further recruitments will follow this year as the team shapes around the needs to support and develop our European market footprint.
"Triangle has ambitious plans globally and has designed its European entry, by picking proven professionals, with great commitment and enthusiasm for the company and the will to drive its success in Europe."