GM recalls vehicles due to overcured Continental tyres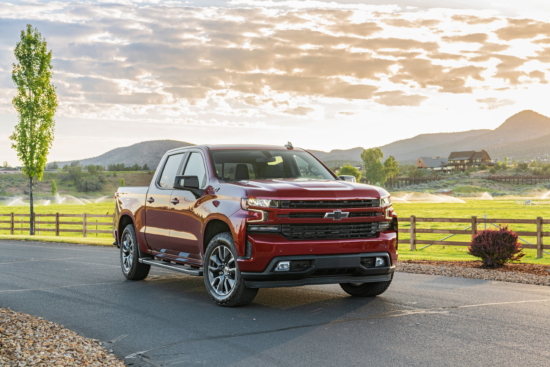 In the USA, General Motors has issued a safety recall for certain 2020 and 2021 model-year Chevy, Cadillac, Buick and GMC pickup trucks and crossovers. According to GM, the affected vehicles were delivered with Continental brand tyres that were overcured during the manufacturing process. The news follows Continental's recall of 12,000 Continental and General Tire branded products earlier in November. The GM recall affects over 7000 vehicles in the US market.
According to recall documentation, Continental says the overcured tyres "may experience a carcass break in the sidewall with sudden air loss or could develop a belt edge separation which could lead to partial or full tread/belt loss."
In response dealers will inspect affected Chevy, Cadillac, Buick and GMC vehicles and replace tyres that have DOT number and production mold number combinations that correspond to the defective units identified by Continental.
The affected tyre products, which reflect a sub-set of the original Continental recall list, are:
255/55R20 Continental Cross Contact LX20
255/70R17 Continental General Grabber HTS
255/65R18 Continental Cross Contact LX Sport
The affected vehicles are:
2020 Buick Enclave
2020 Cadillac XT5
2020 Chevy Silverado 1500
2021 Chevy Silverado 1500
2020 Chevy Traverse
2020 GMC Acadia
2020 GMC Sierra 1500
2021 GMC Sierra 1500
A total of 7,516 GM vehicles are affected by the recall.