Nascar Euro's Jeffs joins GT Radial for VW Fun Cup at Thruxton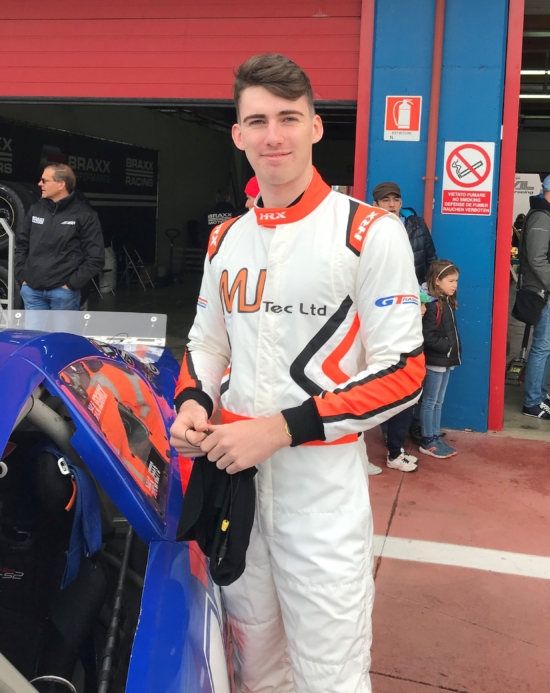 Nascar Whelan Euro Series driver Scott Jeffs will join the GT Radial team for their next VW Fun Cup race in Thruxton on 22 August. Jeffs is a former Mini Challenge UK Cooper S Class champion, and became Alex Sedgwick's Elite 2 partner in the no.90 AST Suspension Chevrolet Camaro for Braxx Racing. He will race at Thruxton with Brian McDermott, country manager – UK and Ellis Hadley, senior test engineer at Giti Tire.
The opportunity arose through GT Radial Performance Centre (GTPC) partner, MJ Tec in Stratford-upon-Avon which is owned by Jeffs' father, Mark.
Jeffs said: "I've worked closely with Giti throughout the past couples of years, being part of MJ Tec LTD who are a proud supplier of GT Radial tyres, but I've also supported Giti at number of race and promotional events.
"Thruxton is known to be a tough circuit on tyres as it's very fast with a lot of long corners applying continuous stress through the near-side of the car. However I'm sure the team and I will be able to push the car throughout the whole race using the GTR2 tyre."
"Well I think we all know I'll be the weak link going into Thruxton," joked McDermott. "But in all seriousness our involvement with the VW Fun Cup is open to our GTPC network and we love to get our friends and partners involved in the event, either as participant or, when it is allowed, spectators."
Giti Tire has maintained its position as Official Tyre Partner for the reduced VW Fun Cup 2020 season, as well as racing its fully liveried GT Radial car.
All cars in the competition run on GitiCompete GTR2 tyres which form part of a comprehensive range of competition racing tyres which are used in events around the world. The proven technology findings are adapted to further develop its everyday passenger car portfolios.
The Fun Cup endurance championship was launched in the UK in 2002, with the clearly defined objective of providing cost-effective, close, exciting racing.
With a grid regularly topping 30, the cars are identical, race designed, single-seaters with a super-strong space frame chassis based on the Volkswagen Beetle. They are powered by an 1800cc, 130 bhp VW/Audi petrol engine with a Sadev sequential gearbox, race brakes and fully adjustable suspension.