Hankook Dynapro AT2 a 4×4 all-rounder with 3PMSF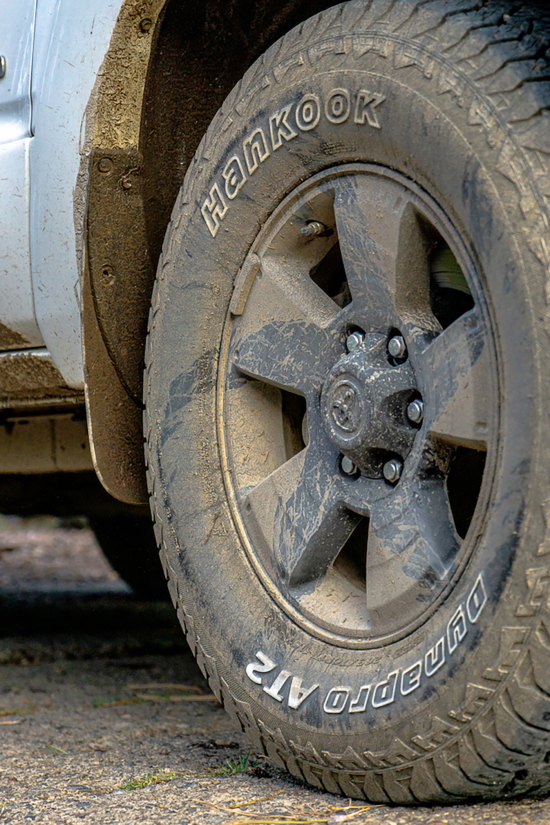 Tyre maker Hankook had rounded off its 2020 off-road car tyre range with the Dynapro AT2, an all-round 4×4 tyre that features winter tyre accreditation. The Hankook Dynapro AT2 takes over from the Dynapro AT M. This covers the needs of all those customers who require high traction and safety with their off-road vehicle both on and off paved roads. Thanks to the 3PMSF symbol on the sidewall, drivers can now drive legally all year round with this tyre. The line-up covers all popular sizes in this category from 15 to 22 inches.
Of course, the AT on the sidewall stands for "all terrain". In addition, a seasonal tyre change is also no longer necessary in this segment, where high annual mileage is not usually required, thanks to the three peaks mountain snowflake (3PMSF) symbol.
Construction-wise, this tyre is equipped with a double-layer carcass and extra reinforced shoulders. A special protective layer under the tread helps prevent or reduce damage in the belt area, which in combination with the high-strength solid steel belt package ensures excellent road holding on the asphalt, and extended service life for a product in this segment. The Dynapro AT2's tread pattern, in combination with the high dispersion silica tread compound, is designed to disperse water and offer debris self-cleaning properties. Having a more pronounced tread, which is necessary to ensure sufficient grip in off-road conditions, often leads to louder rolling noise. To counteract this, Dynapro AT2 features stepped block edge technology, and a staggered tread pattern.
The Dynapro AT2 is available in the most common 15 to 22 inch sizes and speed indexes from R to H ensure that it can be used on a wide range of vehicle types from compact four-wheel drive SUVs to heavy duty pick-ups. This robust all-rounder is available in tread widths from 225 to 325, and cross-sections from 45 to 85. The tyre will also be fitted as original equipment on models of the car manufacturers Chevrolet and Ford. The functional design of the Dynapro AT2 furthermore impressed the independent jury of the prestigious Red Dot Design Award, which the tyre was recently awarded.