Red Dot Awards for three Hankook tyres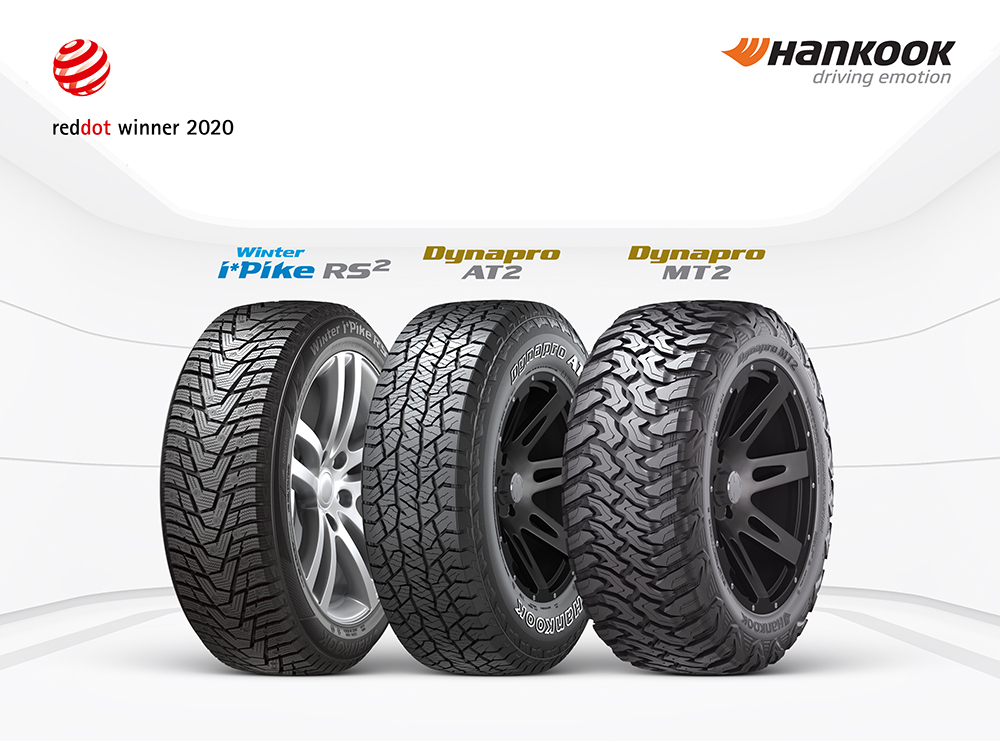 A trio of Hankook tyres are recipients of the Red Dot Award 2020 for product design. Hankook Tire shares that the Red Dot Award judges singled out the Hankook i*pike RS2, Hankook Dynapro AT2, and Hankook Dynapro MT2 for this honour.
"Receiving awards for winter, all-terrain, and off-road tyres, Hankook once again proved its competency all around," comments the tyre maker.
The first of the awarded products is a Nordic studded winter tyre. Hankook says the i*pike RS2 offers "greatly improved grip performance to maximize driving safety on snowy and icy roads." Designed to deal with even the harshest winter driving conditions, the tyre's optimised snowflake-shape stud provides "a remarkable performance" and the studs' flexibility "high controllability."
Hankook Dynapro AT2 is an all-terrain tyre with a multi-directional tread that's designed to give stronger traction in wet, winter and even in off-road conditions. The focus with the Hankook Dynapro MT2 is upon off-road driving, and the high-void tread pattern is thus optimised for traction in mud, dirt, rock, sand and gravel surfaces. The manufacturer reports that both tyres have undergone improvements in design that have positively affected their performance.
"We are thrilled and honoured to be recognised with these awards. Technological advances have helped solidify our commitment to innovation and design quality in our tyres," says Jimmy Kwon, vice president of Hankook Tire's Brand Lab, "With the honourable global recognition, we will continue to lead design advancement for tyres through our innovative technologies."
Hankook Tire won its first Red Dot Award in 2001.