Red Dot Awards for five tyres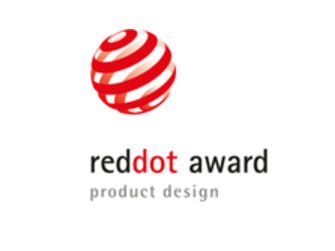 The best designers and manufacturers of the year were recognised on 3 July at the Red Dot Gala 2017 event in Essen, Germany, and amongst the products selected by the 9-strong Red Dot judging panel were five tyres; these gained 'Red Dot' awards in Product Design. The awarded tyres are the Continental PremiumContact 6, Federal 595RS-RR, Laufenn I FIT, Kumho Crugen HP71 and Nexen N'Fera RU1.
Commenting on the Continental tyre, the jury states that "the concise, powerful profile pattern of the PremiumContact 6 leads to improved control of the vehicle and simultaneously reduction of running noise." Continental tyre designer Ulrich Behr, who was involved in developing the PremiumContact 6, said, "Of course, we're extremely pleased about both these awards (the Continental tyre has also won an IF Design Award 2017 earlier this year). Your first thought when considering modern tyre design is usually directed at the tread pattern. This is a very important aspect, given that it has to meet the ever-increasing expectations of a tyre's safety, handling and comfort characteristics. But the sidewall design also has an important part to play. Not only does it carry the information that the consumer needs, most of which is required by law, but through its design language it also helps to give the tire its own identity, which in turn must align with the family look of the various product lines."
The Federal product gained the following comment from the judges: "Its concise flame profile gives the 595RS-RR a high degree of recognition and impressively communicates its suitability as an ultra-high-performance tyre." Da-Wu Chen, Federal Tire's global sales and marketing director, added: "Winning a Red Dot Award is a testament to our dedication to tyre performance and quality. We are very proud that our 595RS-RR has received such global recognition from the Red Dot Award, and we will continue to enhance our product competitiveness through continuous R&D concentration.
Hankook Tire was present at this year's Red Dot event to accept an award given for its Laufenn I Fit winter tyre. Regarding the I FIT, the jury said "thanks to its complex, sophisticated tread design, this winter tyre offers more safety in difficult road conditions." Seung Hwa Suh, vice-chairman and chief executive officer of Hankook Tire, stated: "Following last year's multiple wins from Red Dot Design, this award once again solidifies Hankook Tire's commitment and determination to lead future driving through progressive innovation and creative design. We will continue to contribute to advancement in driving with aspiration for innovative technology, both through Hankook and Laufenn's dedicated technology leadership."
This is the sixth year in a row that a Kumho tyre has been honoured with a Red Dot award. The jury said: "With a well-considered tyre construction and precise profile design, the Crugen HP71 has low noise emission when driving and provides good road grip in difficult weather conditions." David Basha, head of marketing at Kumho Australia, noted that "six consecutive years is an impressive achievement for the brand."
Last but not least, the Nexen N'Fera RU1 gained the following comment from the jury: "This SUV tyre is characterised by a powerfully appearing profile design which assures less running noise and good driving behaviour."