Tyre makers limbering up for IAA Cars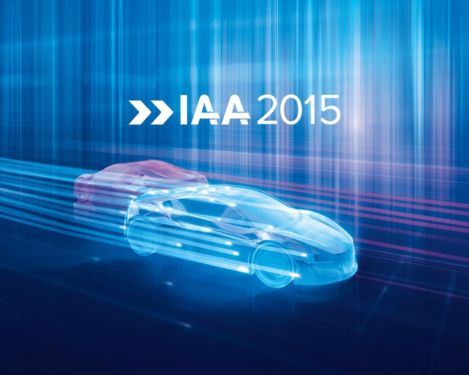 It's only a month until the world's largest motor show begins, and several tyre makers have shared news of the innovations and products they will bring to this year's IAA Cars.
The Frankfurt show will be the first opportunity for Continental (Hall 5.1, Stand A08) to show off the successor to its SportContact 5 P. the tyre maker isn't giving much away about its new ultra high performance summer tyre ahead of its debut in a couple of weeks' time, however it shares that the new SportContact 6 will provide "maximum grip, maximum control, and maximum stability" at speeds of up to 350 km/h.
The German tyre and automotive systems manufacturer will also highlight work it is undertaking with dandelion-sourced rubber. Not only will Continental present information about its Taraxagum tyres, which have already been tested in prototype form and are expected to be launched commercially in the coming five to ten years, the company's Contitech division will share its initial findings into the suitability of dandelion rubber for vibration and mounting elements.
At its 300 square metre stand, Kumho Tire (Hall 8.0, Stand F15) will present its new concept tyres as well as items from the current Kumho range, including the Ecowing ES01 summer tyre for economically-minded drivers, the Solus HA31 all-season tyre, Winter Craft Wi31 for Nordic markets, Ecsta HS51 UHP tyre and the Crugen HP91 for SUVs and mini vans.
Michelin (Hall 8.0, Stand A23) says it is showcasing its latest technological innovations offering performance and security whatever the weather conditions. The tyre maker is of course referring to its new CrossClimate tyre, the first-ever summer tyre with winter certification. The CrossClimate will be the highlight of Michelin's IAA presence, the company states. It will also display the Michelin Pilot Sport 3 and demonstrate the company's mobility service apps.
If you like beer and bread – and let's not forget where the IAA is held – then you'll like Nexen Tire (Hall 4.0, Stand A31). The Korean manufacturer will once again serve as partner to the 'Bier & Brotzeit' evening event, which is hosted by Auto Bild magazine and takes place on 16 September.
Neither Bridgestone/Firestone (Hall 8.0, Stand D03) nor Hankook Tire (Hall 8.0, Stand D36) have yet announced specific details of their IAA presence, however Hankook has confirmed it will hold a press conference at its stand on 15 September. Michelin and Kumho Tyre will also hold press conferences at their respective stands that day, with Nexen Tire waiting until 16 September to hold its press conference. The Continental press conference will take place at CMF Room Illusion on 15 September.