Yokohama develops tyre for Maruti Suzuki concept EV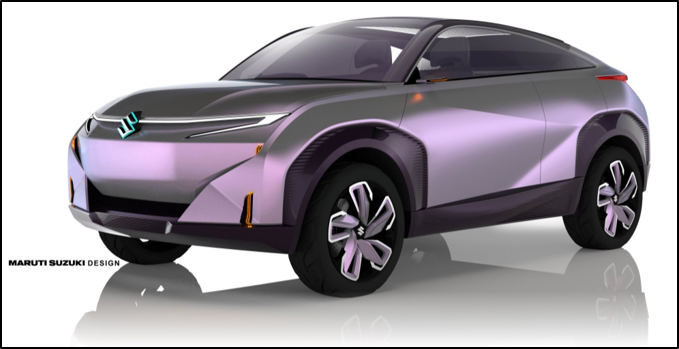 Around three million new cars were registered in India in 2019, and despite it being a weak year for sales, market newcomers see potential to gain a slice of the cake. Current sales leader Maruti Suzuki is also planning for the future, and ahead of the Auto Expo 2020 show has announced its aim of selling one million green cars over the next few years under its 'Mission Green Million'. It will offer customers a portfolio of CNG, hybrid and electric cars, and yesterday showcased a new concept car – the Concept Futuro-e. Yokohama Rubber has contributed to the project by supplying a BluEarth concept tyre.
"Concept Futuro-e is a design study. It presents possibilities of a new global design language for the SUV segment," shares Kenichi Ayukawa, managing director and chief executive officer of Maruti Suzuki India. "The segment has recently seen a tremendous surge in popularity. A coupé styled SUV is a first from Maruti Suzuki stable and we are confident customers will like it."
The Yokohama tyre developed exclusively for the Concept Futuro-e aims to offer a "powerful and stylish design for the new generation of urban SUVs".