Bush Tyres' Ken Nicholson records 55 years of service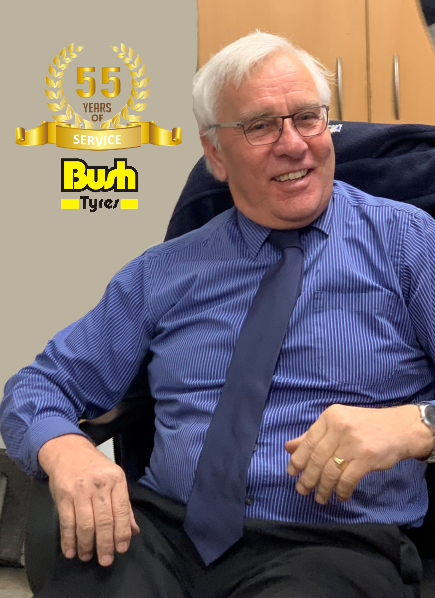 B.A Bush & Son (Bush Tyres) has congratulated Ken Nicholson on surpassing 55 years of continued service to the company. Nicholson registered the achievement in January 2020, having worked for four generations of the Bush family, starting with company founder Benjamin Arthur Bush, then his son Ivor Bush, and up to present day directors, Nigel Bush (Ivor's son) and Nigel's two sons, Ben and Tom.
Nicholson joined Bush Tyres in 1965 working as a tyre fitter in Horncastle, Bush Tyres current head office location.
In his long running career, Ken has made a lot of friends inside and outside the industry, which Bush Tyres says is in part due to his outgoing nature and friendly smile, but also because of the wealth of knowledge he has in the tyre industry. He has held a variety of key positions within the company during his 55 years, which included running two depots (Skegness and Spilsby). He still holds an active role of fleet management for the company's commercial operations.
As well as fleet operation work, Ken Nicholson keeps a hands-on approach with his love of anything mechanical, a talent that Bush Tyres says "assists our fleet of vehicles and service equipment today."
"Thank you for all your hard work over the years Ken, we hope you have no intention of retiring any time soon," Bush Tyres concluded.