Yokohama ends Chelsea shirt sponsorship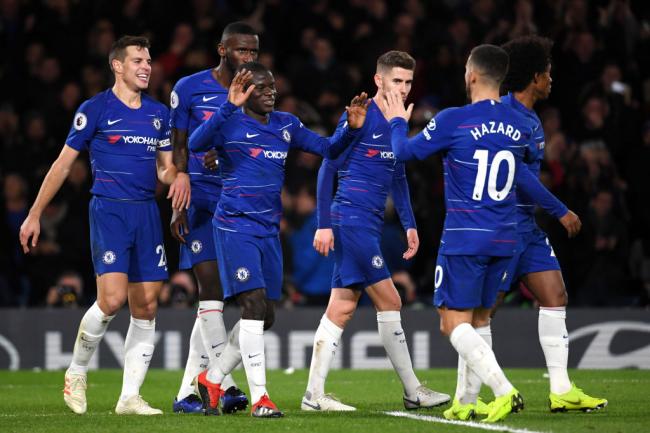 While Yokohama has ended its Chelsea shirt sponsorship after "five very successful years", the Japanese tyre manufacturer will continue its relationship with the premiership team as Official Global Tyre Partner.
Mobile network Three has since been named as the new shirt sponsors in a three-year deal. Three's logo will appear on all of Chelsea's shirts from 2020/21, including Chelsea Women and Academy sides as well as the men's team.
Chelsea's official statement follows reports in September 2019 that the football team was considering a new shirt sponsor and/or that Yokohama was considering ending its shirt sponsorship.
Yokohama's £200 million five-year sponsorship contract with Chelsea was the second biggest in the Premier League when it was announced in 2015. The current deal, which ends this season, has therefore been worth approximately £40 million (€44.5 million) per year.
In the five years of Yokohama's shirt sponsorship, the Chelsea men's team were crowned the 2016/17 Premier League champions, lifted the FA Cup in 2018 and last season won the Europa League trophy in emphatic style. Chelsea Women won their league and cup double during this period and our Academy sides continued a long run of success in the FA Youth Cup and were crowned European champions for their age group.
Of course, success on the pitch is always a good result, but the marketing value is easily underestimated. During the shirt deal, Yokohama representatives report that the company has experienced "significant growth in global brand and product awareness and now, as a world-famous brand, will use the continuing partnership with Chelsea to focus on new objectives, engaging consumers and increasing sales in strategic markets." Indeed, even the news that Yokohama are no longer shirt sponsors meant the Japanese branded was trending on twitter in the hours after the announcement.
Chelsea FC commercial director Chris Townsend OBE said: 'We are very pleased to announce our extended partnership with Yokohama. Having been on our shirts for many momentous victories and significant trophies lifted, Yokohama's brand forms part of our Club's proud history. We look forward to continuing our collaboration with Yokohama around the world, leveraging their significant brand awareness to meet new objectives.'
Masataka Yamaishi, president and chairman of the board of the Yokohama Rubber Co. Ltd, added: "Chelsea is a world-class football club and we have been proud of our partnership and presence on the prestigious shirt for the last five years. Yokohama and Chelsea have many shared values, including a dedication to high performance and innovation, which has resonated with fans and our customers alike around the world. We've shared many successes together so far in our story, and we are pleased to be able to continue building on this with our renewed partnership."