Continental rolling out region-specific trailer tyres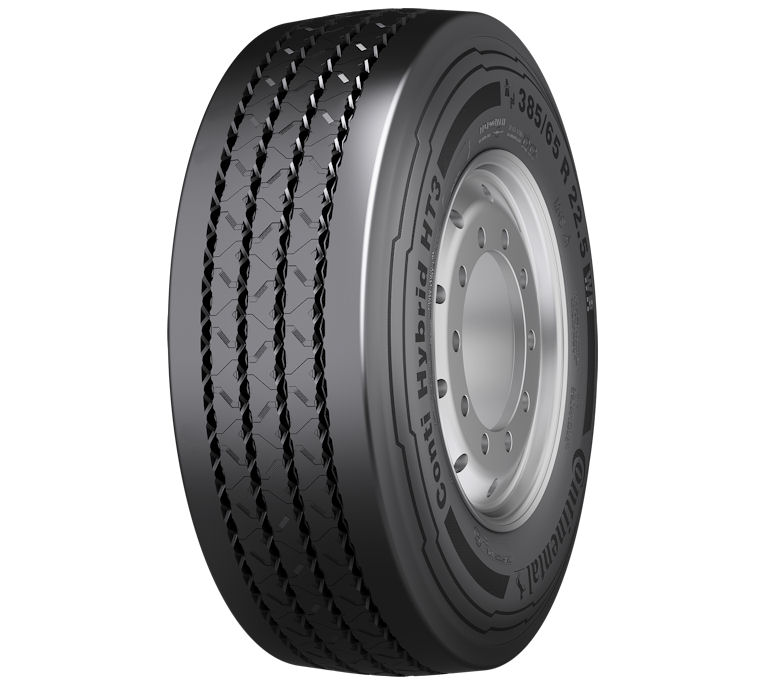 Various road and climatic conditions are encountered within the Continental Tire division's Europe, Middle East and Africa (EMEA) business, and for this reason, it is introducing commercial trailer tyres that reflect regional requirements. The first of these is the Conti Hybrid HT3 WR.
The letters 'WR' stand for Winter Regional; the new tyre is aimed at markets in Central and Northern Europe. Continental will add to its region-specific commercial trailer tyre portfolio later this year when it launches the Conti Hybrid HT3 SR 'Severe Regional' tyre for Southern and Western Europe as well as South Africa, and the higher load index Conti Hybrid HT3 ED 'Extra Duty' for Turkey and North Africa.
The Conti Hybrid HT3 WR bears the 3PMSF 'Three Peak Mountain Snowflake' winter marking. While not currently a legal requirement for truck trailer tyres anywhere in Europe, Continental notes that 3PMSF offers "markedly better tyre performance" than M+S marked tyres when facing wintry road conditions, particularly in Central and Northern Europe. The tyre is available in size 385/65 R 22.5.
In addition to introducing region-specific tyres, Continental has revised its size 385/65 R 22.5 Conti Hybrid HTR2 XL and will market this going forward as the Conti Hybrid HT3 HL. This tyre has a load index of 164 and will be available throughout Europe alongside the Conti Hybrid HT3, which has a load index of 160.