CV Show first public outing for Conti Hybrid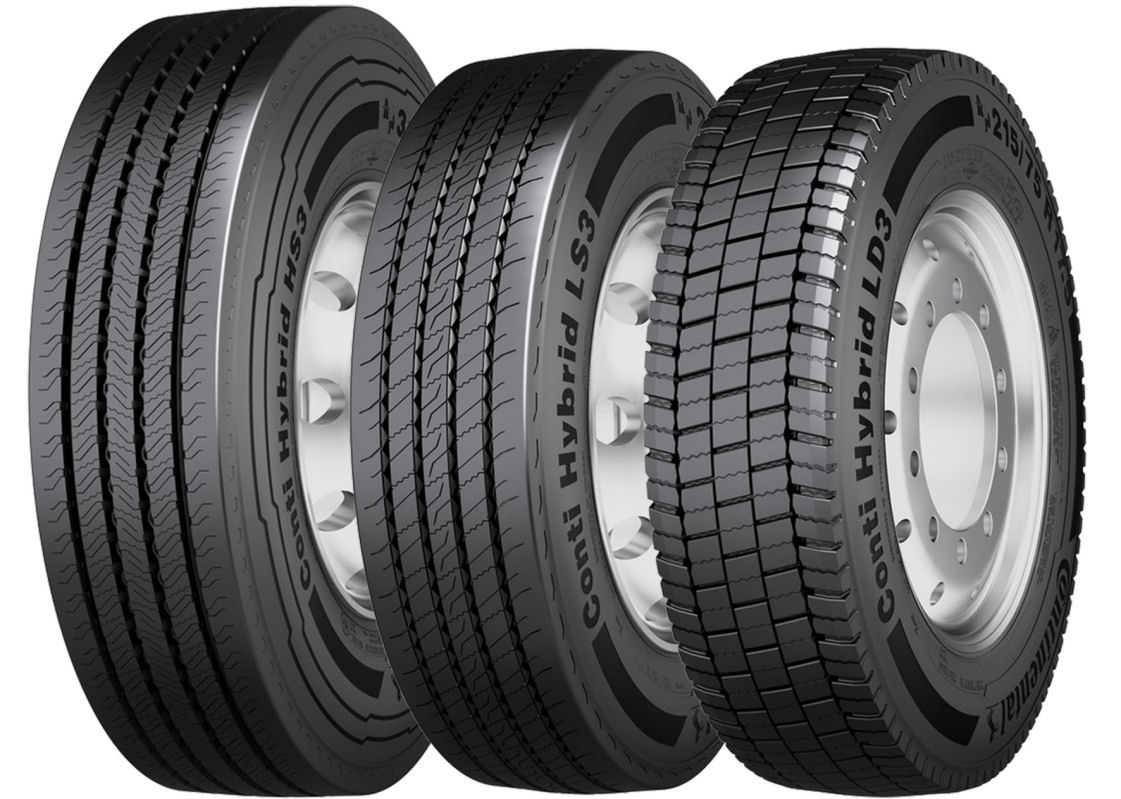 The Commercial Vehicle Show begins tomorrow, and Continental is displaying its new Conti Hybrid tyre line for the first time at the Birmingham show. The tyre maker says the Conti Hybrid is a range developed in response to the diversity of the regional transport segment; the tyres are intended to address the challenges faced in regional delivery by offering long tyre life and a high degree of fuel efficiency. The line-up will be available at the start of the second half of 2014 and in 17.5, 19.5, and 22.5-inch formats.
Specially developed for city and regional distribution, at-17.5 inch rim diameter, the Conti Hybrid LS3 for steer axles and the Conti Hybrid LD3 for drive axles are suitable for trucks up to a total weight of 12 tonnes.
The 19.5-inch steer axle Conti Hybrid HS3 and drive axle Conti Hybrid HD3 are designed for vehicles weighing more than 12 tonnes in total. They allow for the higher unladen weight of modern Euro 6 vehicles and are designed for the various load conditions found in regional transportation. A further 19.5-inch fitment in the range is the Conti Hybrid HT3 for semitrailers and trailers. The Conti Hybrid HS3 steer axle tyre is also available in a 22.5-inch fitment; Continental says this tyre "is breaking new ground for applications in the heavy segment."
Continental comments that the Conti EcoPlus range is another highlight at its CV Show booth (5D70). This range was launched at the start of the year and is designed with expressway and motorway use in mind. The manufacturer says the Conti EcoPlus offers up to 26 per cent less rolling resistance than the previous generation tyre.